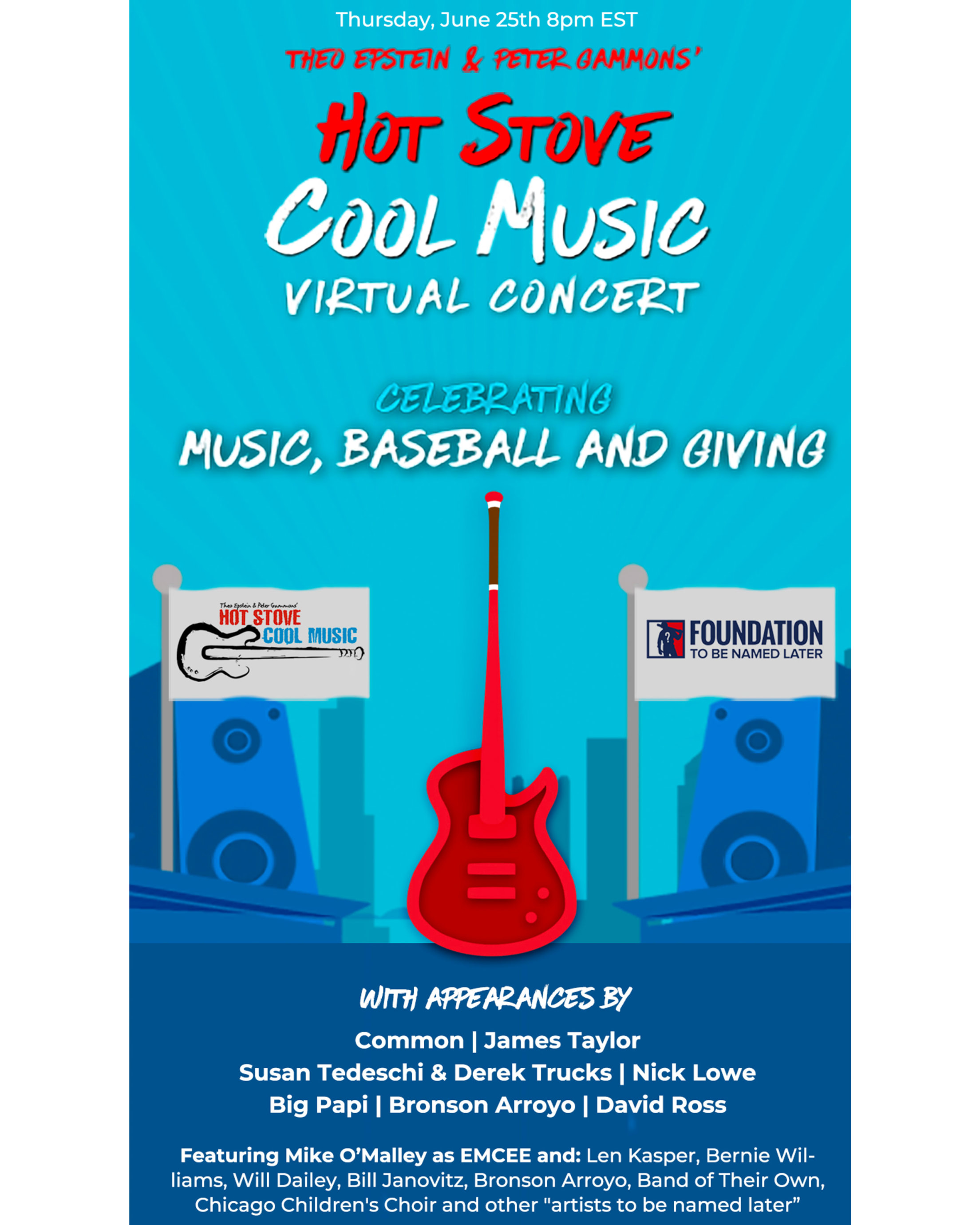 Get Ready – The Most Important Hot Stove Cool Music Ever!
The Hot Stove Cool Music 20th Anniversary Virtual Event celebrating music, baseball and giving will take place Thursday, June 25, 7 p.m. CDT with a VIP Zoom pre-party at 6:30 pm CDT. Now more than before, your support is so important to kids and families whose hardships are increased during the pandemic.
To purchase tickets, click here.