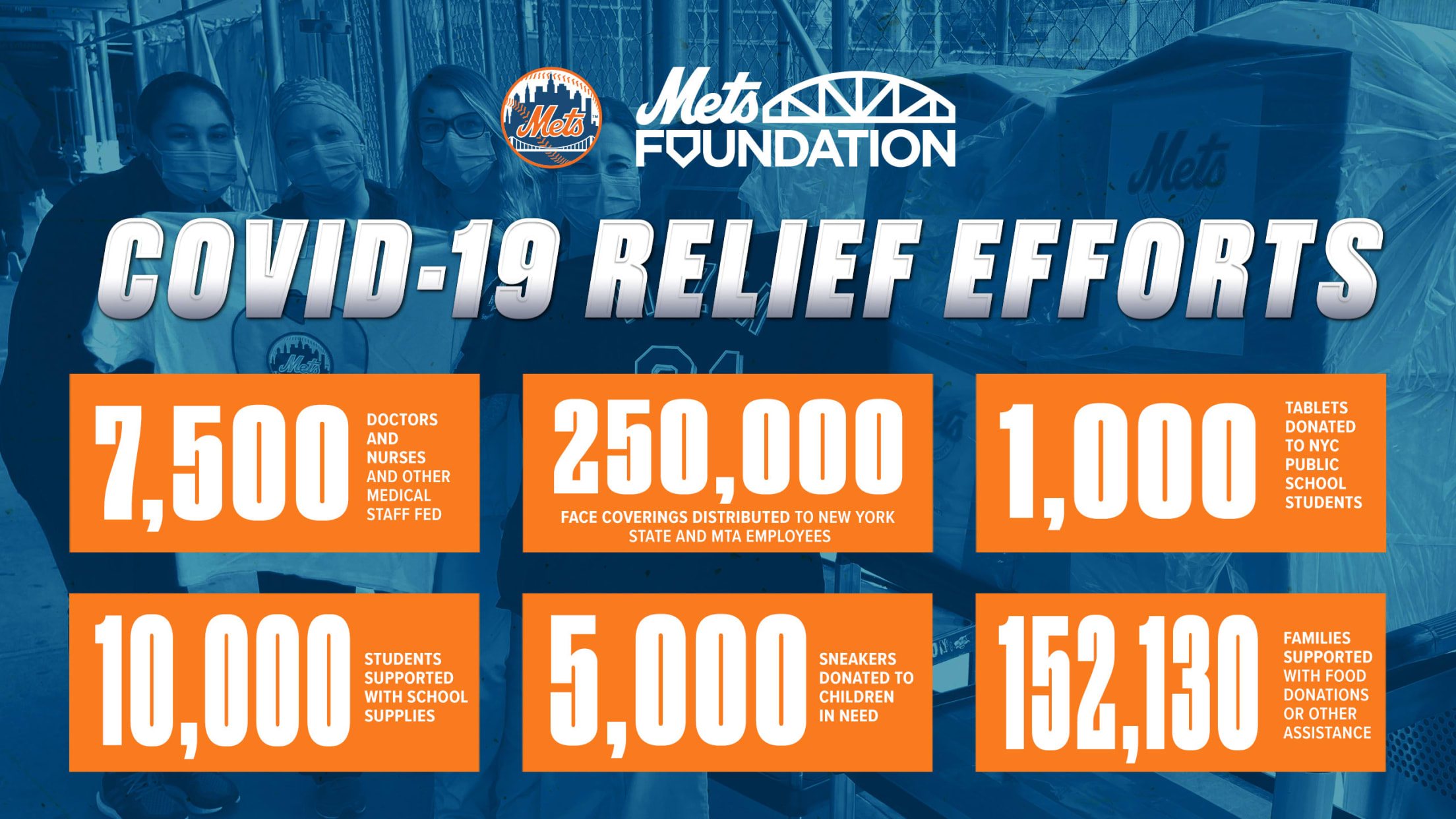 TECHNOLOGY & SNEAKER DONATION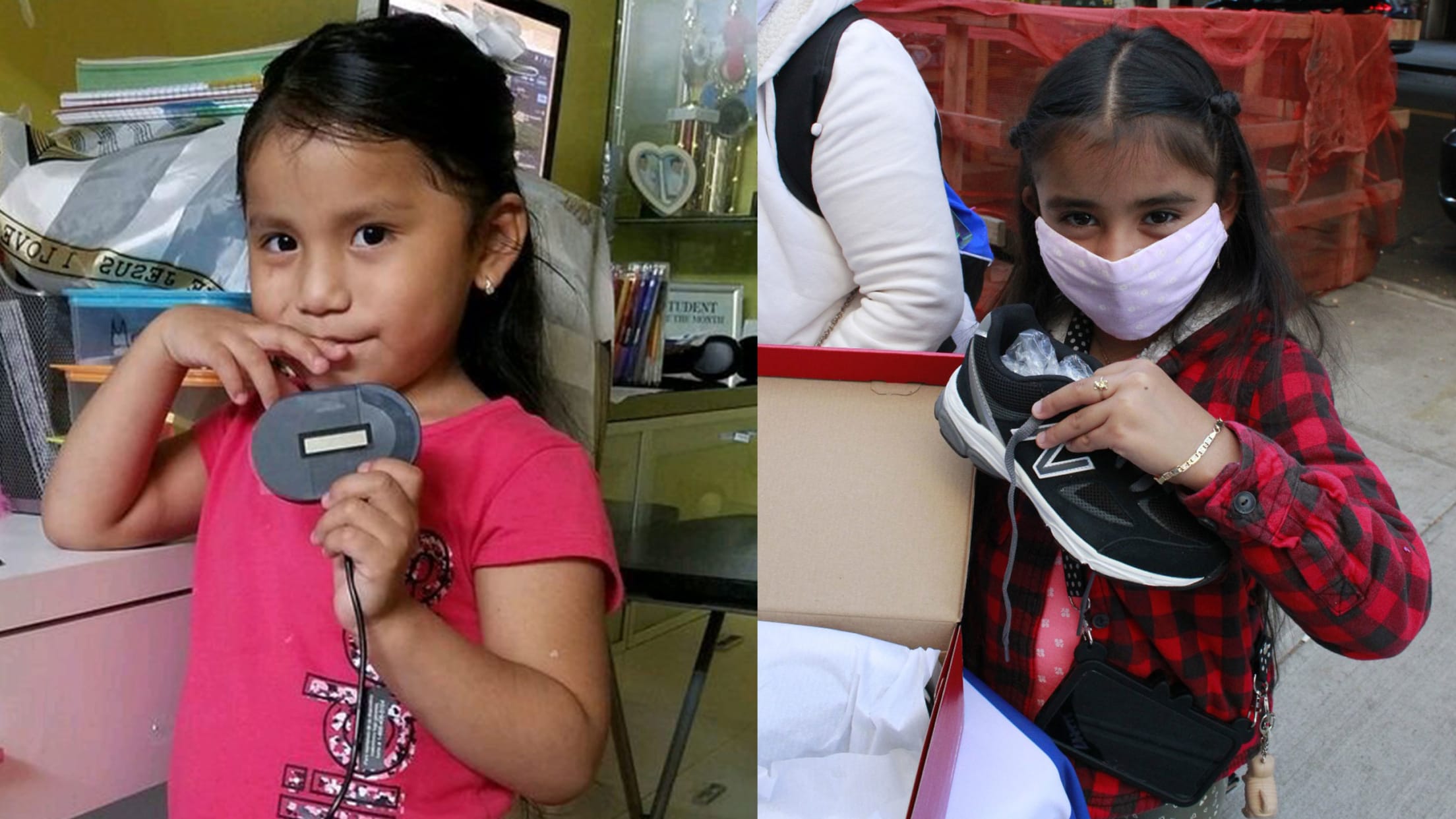 The Mets Foundation used the proceeds from this past season's Fan Cutouts Program to help close the digital divide by purchasing devices for 1,000 New York City public school students.
The Foundation distributed 350 tablets to three elementary schools in Corona, Queens for students who lacked the technology to participate in remote learning. An additional 650 devices were donated to five more schools in Queens and Brooklyn. The Mets worked with Verizon to provide hot spots and internet access for 500 students through the end of the school year.
The Mets Foundation also teamed up with New Balance to purchase 5,000 new pairs of sneakers for children at seven schools and community groups in Queens and Brooklyn.
ANNUAL TURKEY GIVEAWAY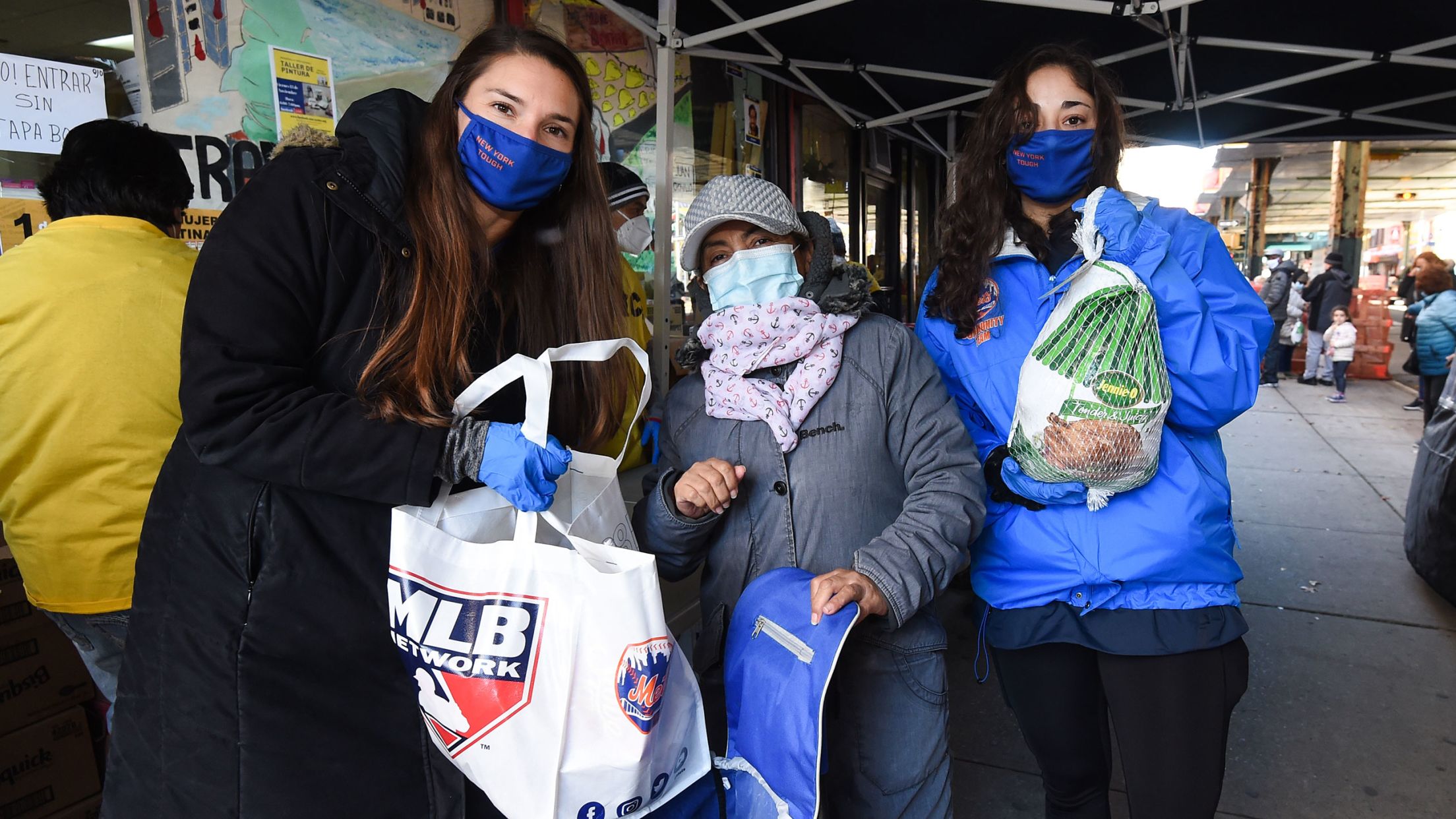 The Mets hosted their seventh annual MetsGiving Turkey Giveaway, doubling their distribution numbers to provide turkeys for 4,000 families in need this Thanksgiving.
Twelve community organizations received anywhere from 100 to 600 turkeys for their clients. At New Immigrant Community Empowerment in Jackson Heights, the Foundation also provided Thanksgiving dinner fixings for 300 families.
To support NICE's efforts, please click here.
NEW YORK TOUGH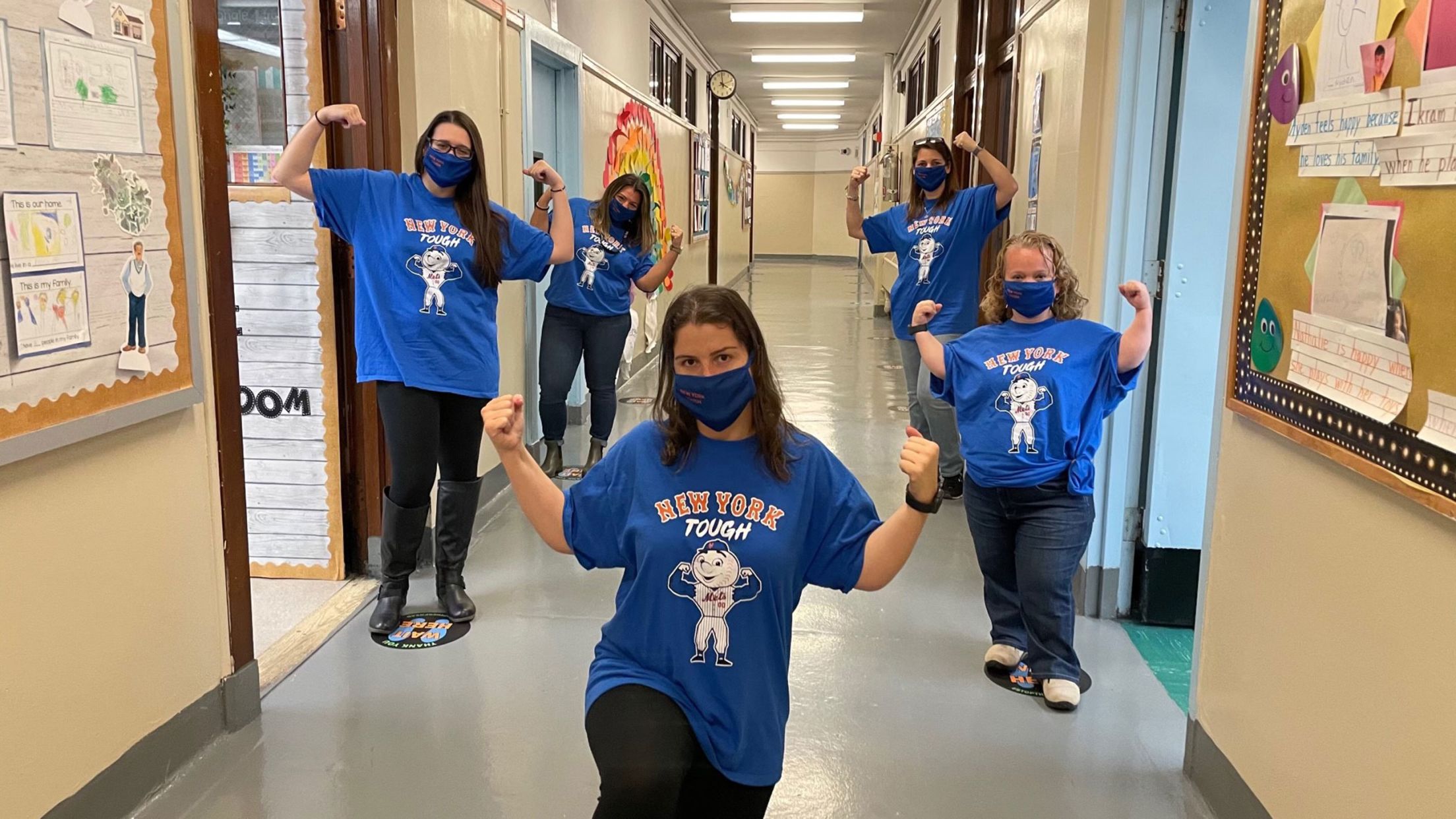 The Mets Foundation distributed 15,000 "New York Tough" t-shirts and "New York Tough" face masks to essential workers to thank the doctors, nurses, teachers and police officers for their hard work and sacrifice throughout the pandemic to keep the community safe.
NEW YORK COMMON PANTRY TRUCK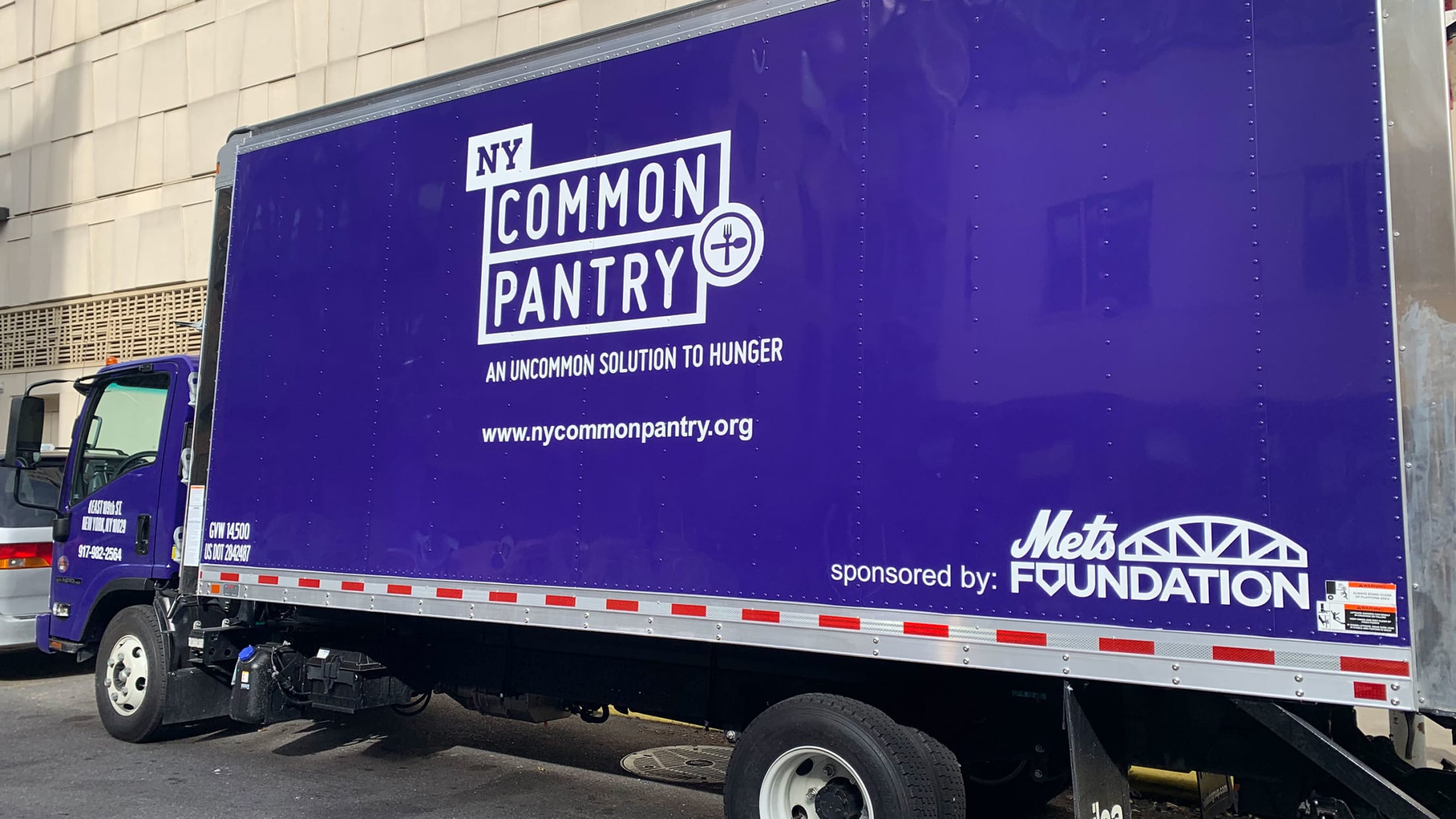 The Mets Foundation partnered with New York Common pantry to purchase a mobile pantry truck that will help feed 15,000 senior citizens a month. A Harlem-based hunger relief organization, NYCP experienced a 60% increase in the number of clients served during the pandemic. The Mets Foundation paid for the co-branded truck to help the organization make food deliveries and reach the increase in demand.
To support New York Common Pantry's mission, please click here.