SOCIAL IMPACT BY THE NUMBERS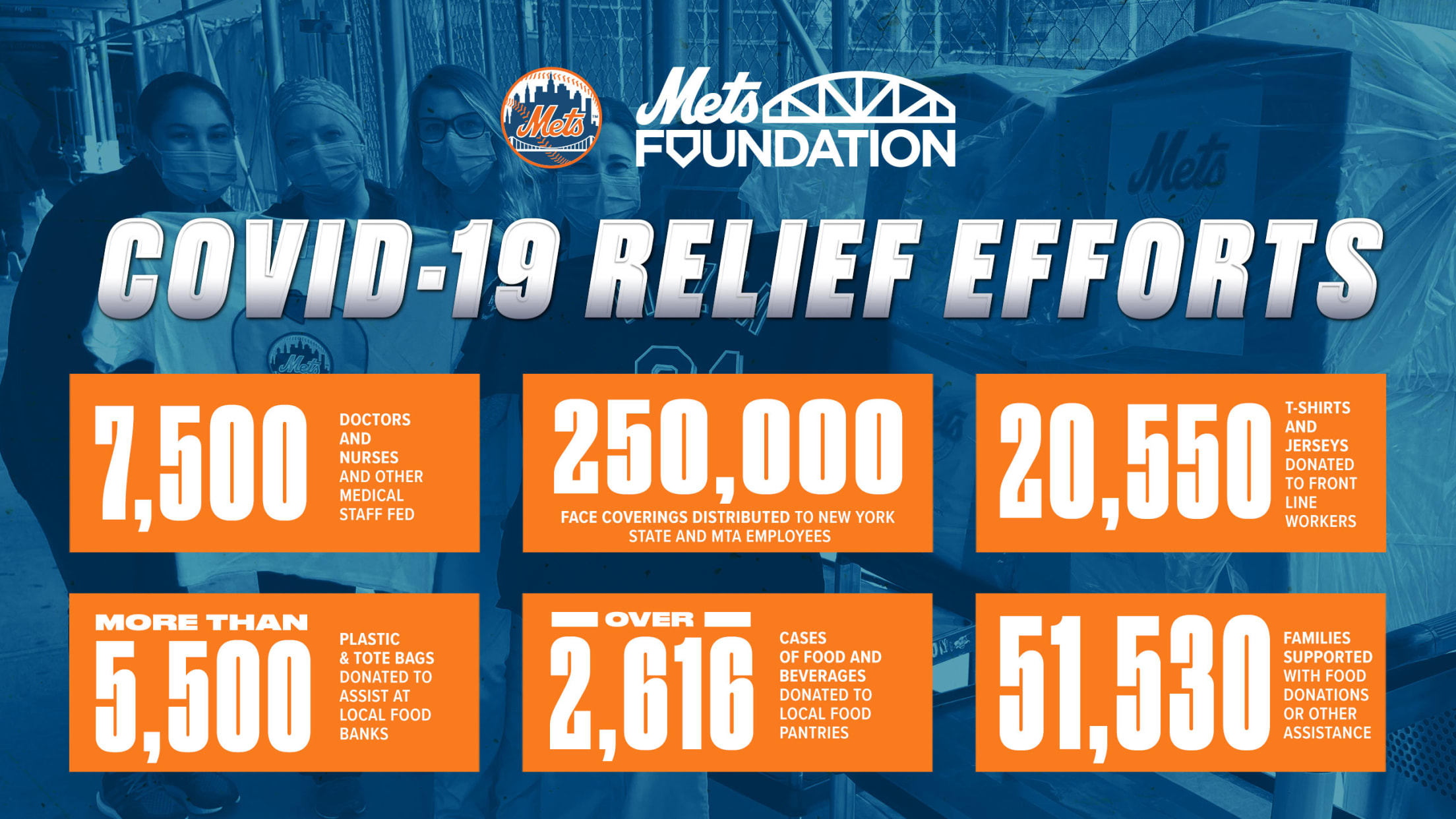 ISLAND HARVEST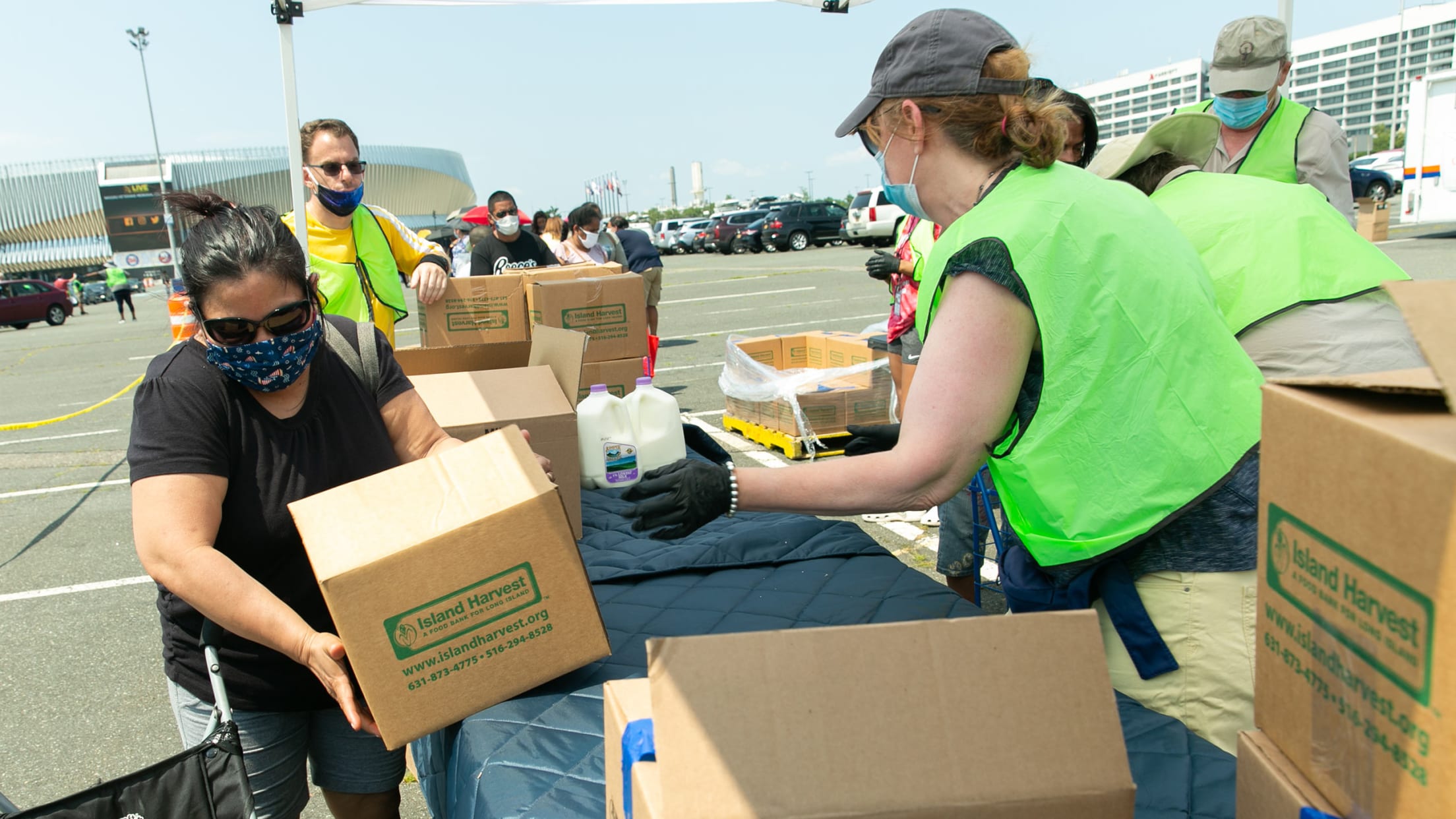 The Mets Foundation partnered with Island Harvest Food Bank for their July food distribution at the Nassau Coliseum which helped feed more than 4,000 families. Island Harvest's emergency response efforts come at a crucial time in the drastic need for food in Nassau and Suffolk counties due to COVID-19. The Foundation will co-sponsor another food distribution in August which will help feed close to 5,000 families. Each family will receive enough groceries for one week. Through their efforts, Island Harvest Food Bank has now held the largest distribution of food in New York State history. To support Island Harvest's mission, please click here >>.
FEEDING DOCTORS AND NURSES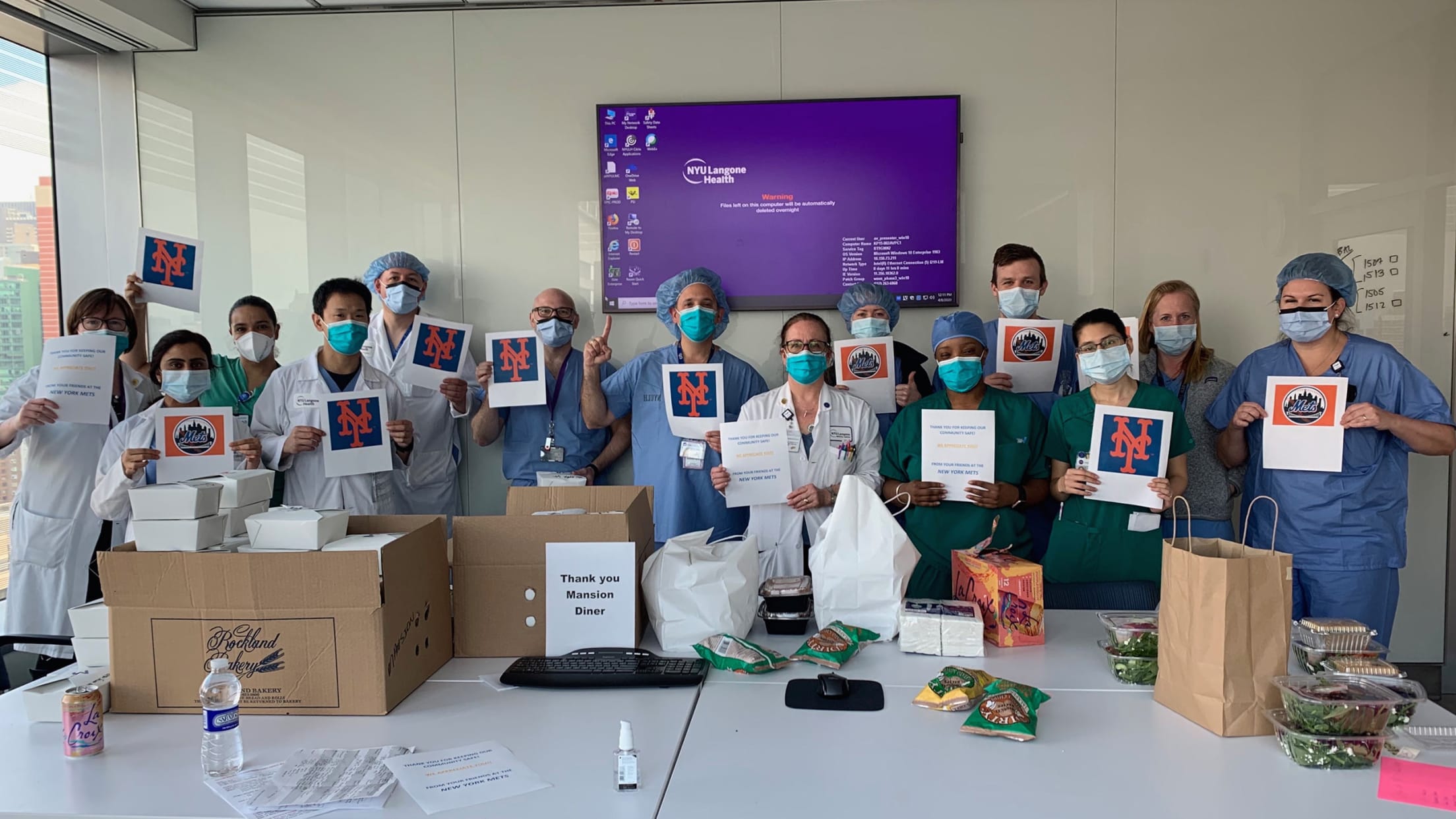 The Mets Foundation has fed more than 7,500 doctors, nurses and medical staff on the frontlines of the COVID-19 pandemic. The meals were distributed to hospital staff as a token of appreciation and gratitude for those who are serving our community during this crisis. The Mets partnered with food sponsors to deliver meals and supported 19 local businesses to feed essential workers. The Mets Foundation has focused much of their feeding efforts in the Queens community but has also expanded their reach to feed hospital workers in their affiliate teams' hometowns of Port St. Lucie, FL, Brooklyn and Syracuse, NY.
P.S. 19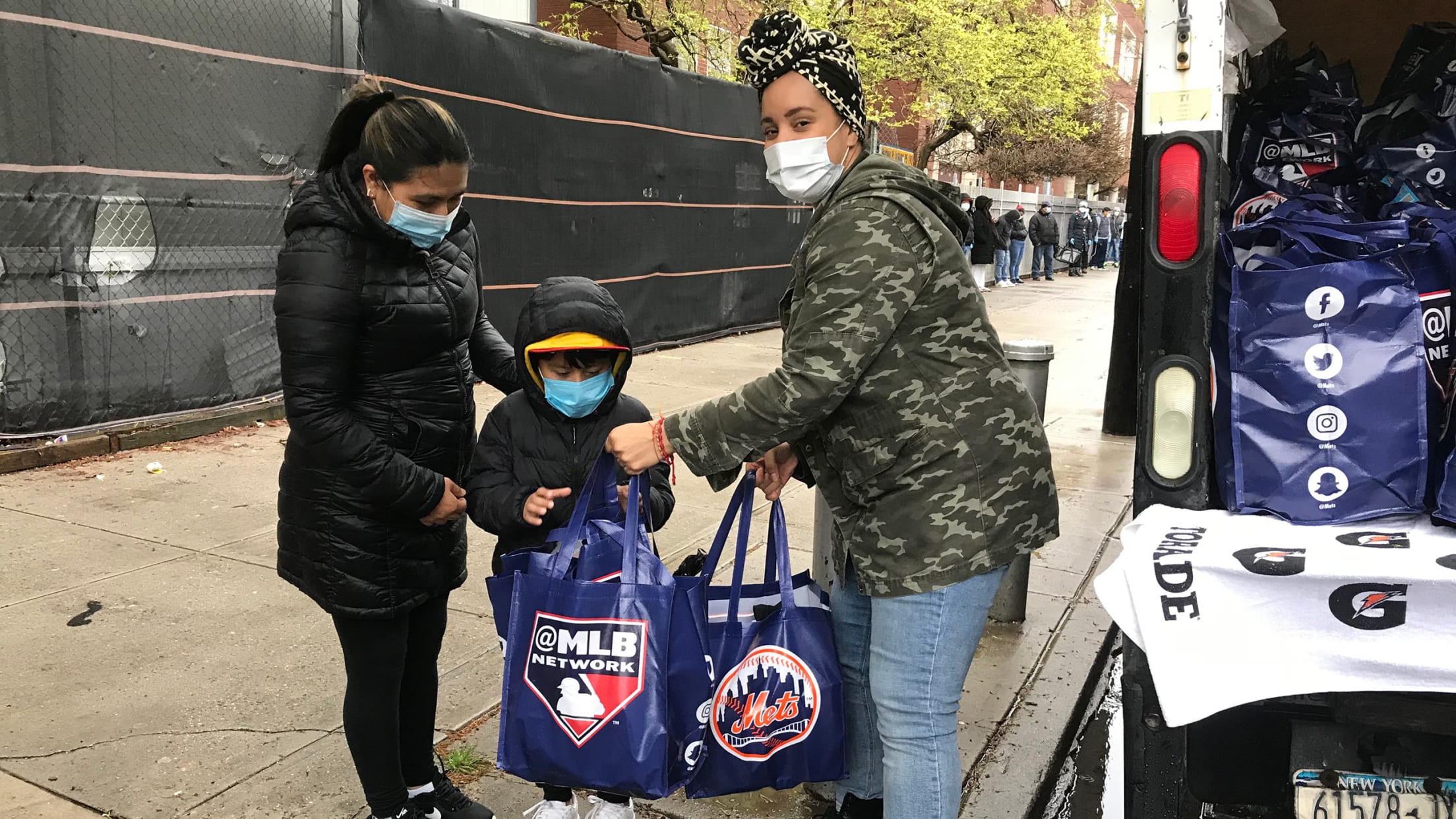 The Mets Foundation is proud to continue their long-standing partnership with P.S. 19 by funding a bi-weekly food pantry that has fed approximately 1,300 families to date. The Foundation purchases fresh produce and dry goods to distribute to the families in need.
P.S. 19 is the largest elementary school not just in New York City, but in the country. It serves 2,000 students and 30% live at or below the poverty level.
NEW IMMIGRANT COMMUNITY EMPOWERMENT (NICE)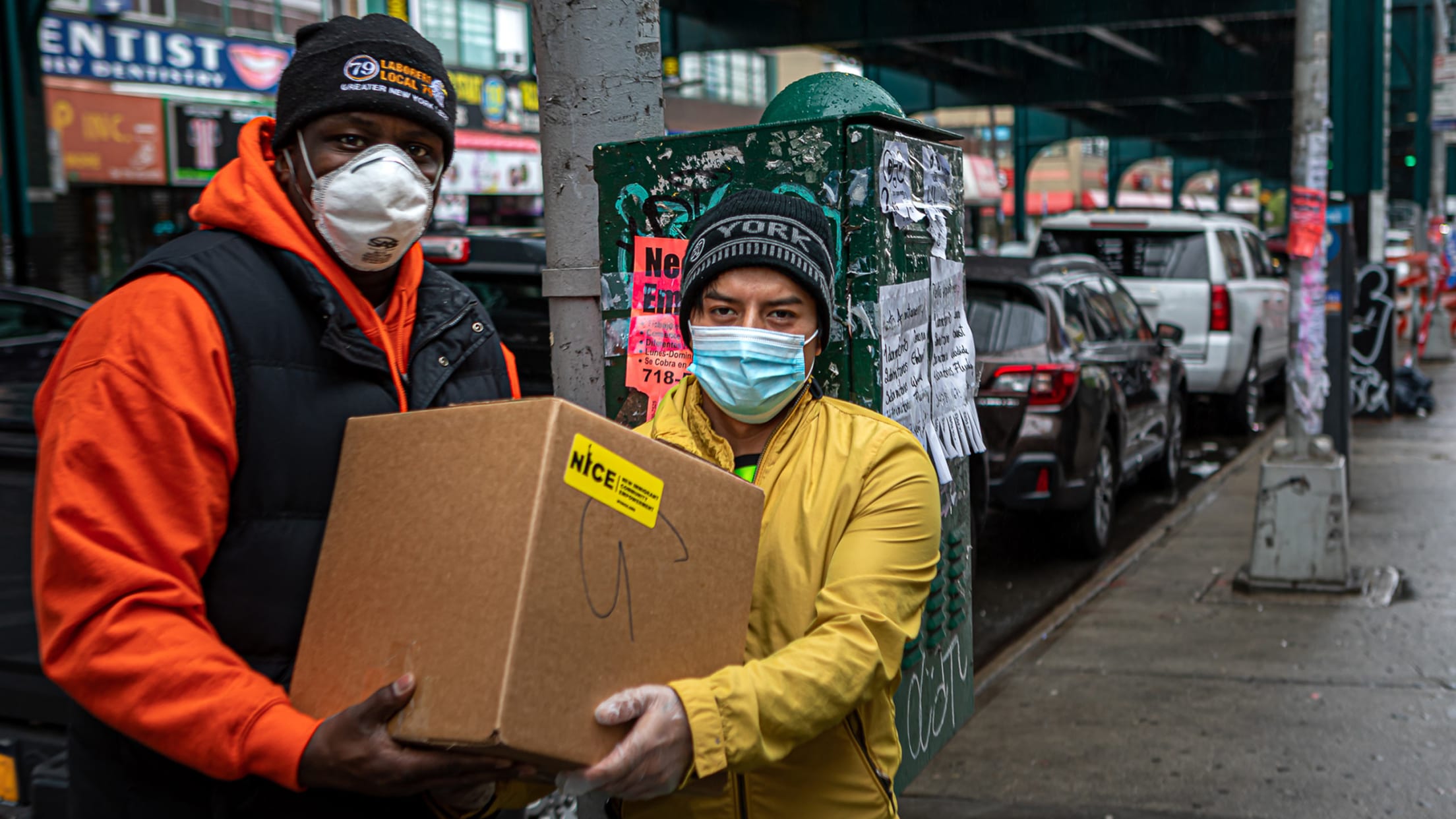 The New York Mets Foundation partnered with New Immigrant Community Empowerment (NICE) to purchase and assemble pantry bags filled with fresh produce and canned goods for 1,500 families affected by the COVID-19 pandemic.
NICE is a Queens-based community organization that provides services to thousands of immigrant workers and their families in Elmhurst, Corona and Jackson Heights. Serving families in the epicenter of the pandemic, NICE provides 1,000 meals a day, two times a week and makes home deliveries to those hardest hit by the pandemic. To support NICE's efforts, please click here >>.