BRUNCH, BREWS, AND BASEBALL – RIVERFRONT REVISITED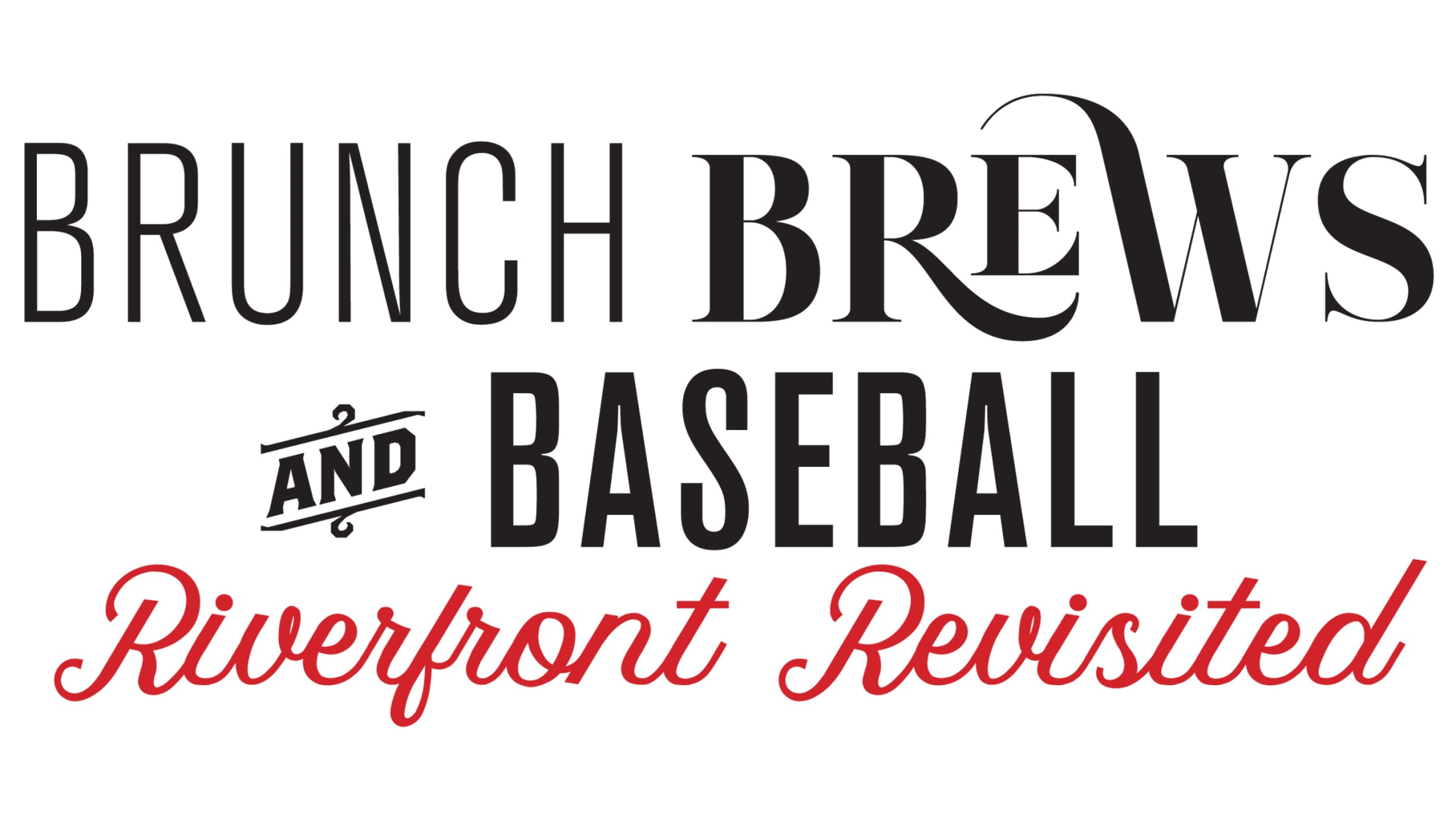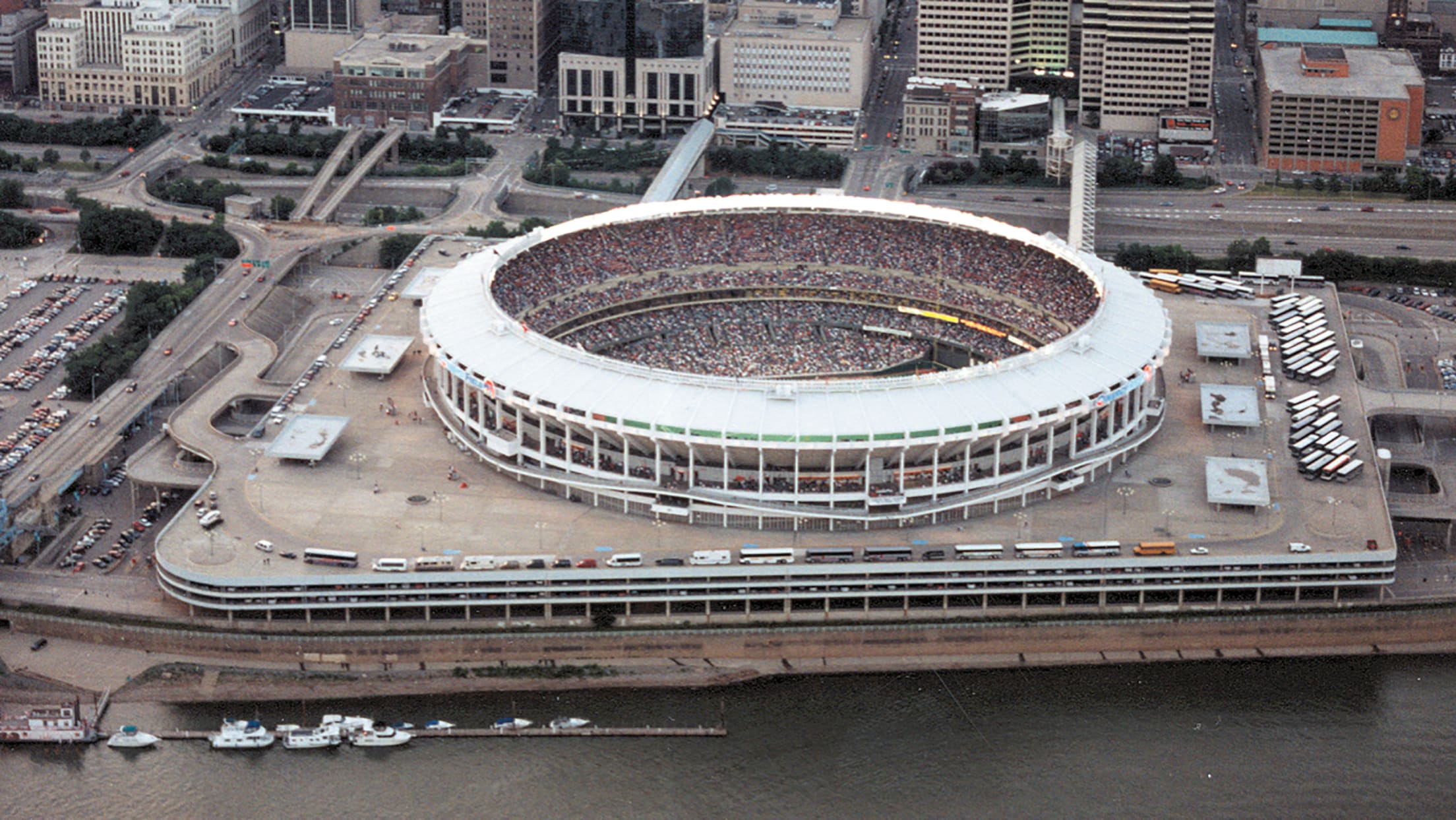 Brunch, Brews, and Baseball is back with a new twist for Fall 2020!
You begin at the Moerlein Lager House in the private Beer Baron Hall and enjoy your fill of the Lager House's Moer Stacked Biscuit, Chicken and Waffles, or any of their awesome brunch choices along with a flight of Moerlein's award-winning beers! During brunch, your guide will begin with storied history of the relationship between baseball and beer, particularly in Cincinnati. After brunch, you will embark on a tour of the Moerlein Lager House brewing facilities.
NEW FOR FALL 2020! In conjunction with the 50th Anniversary of the opening of Riverfront Stadium, your tour continues with a walking Riverfront Stadium Site Tour of the former home of the Reds (and Bengals). Were you aware that the Lager House occupies the space of the infield at Riverfront? That and many more interesting historical facts and "Riverfront Moments" in Reds history will be shared as you visit stadium landmark areas now occupied by the Banks District!
At the conclusion of the tour, you'll receive a voucher for one-day admission to the newly renovated Reds Hall of Fame and Museum, which can be used that day or any day up to October 30, 2021. You'll also receive a free membership to the Moerlein Lager House Mug Club for discounts on beer and the opportunity to rent your own Hog's Head locker for your favorite stein!
NEW: 1990 COMMEMORATIVE STEIN! Guests on the Riverfront Revisited series will also receive a brand new 1990 Reds Stein commemorating the 30th Anniversary of the Reds' 1990 World Championship!
Tours will be offered on Sundays at 11 a.m. and 1 p.m. from September 6 to November 8. The experience will be two hours in length, and guests are asked to check in 15 minutes prior to start time.
TOUR NOTES
Groups will be limited to a maximum of 10 guests per tour.
Face coverings will be required on indoor portions of tours. They may be removed when seated while eating and drinking in the Lager House.
Tour Guides will enforce all social distancing protocols.
Pricing
Adults (21 and older)- $50
Under 21 - $45
Children 5 and under – FREE*
THIS OFFER IS NO LONGER AVAILABLE
*Tours are free for children under 5. Children's brunch available for an additional cost.
All Packages Include
Brunch and Beer Tasting at Moerlein Lager House
Tour of Moerlein Lager House
Riverfront Stadium Site Tour of the Banks
Admission voucher to visit the recently renovated Reds Hall of Fame and Museum
Membership to the Moerlein Lager House Mug Club
Commemorative 1990 Reds Stein
THIS OFFER IS NO LONGER AVAILABLE
*Tour schedule subject to change. All sales final; no refunds. Exchanges for an alternate date allowed pending availability. Must be 21 years of age to receive alcohol portion of the package.