High & Inside: Rockies Community Newsletter
As the baseball world turns its attention to the resumption of play, let's look back at the Rockies community work over the past few months during the COVID-19 pandemic.
"Stay at Home Opener" Feed The Rockies Event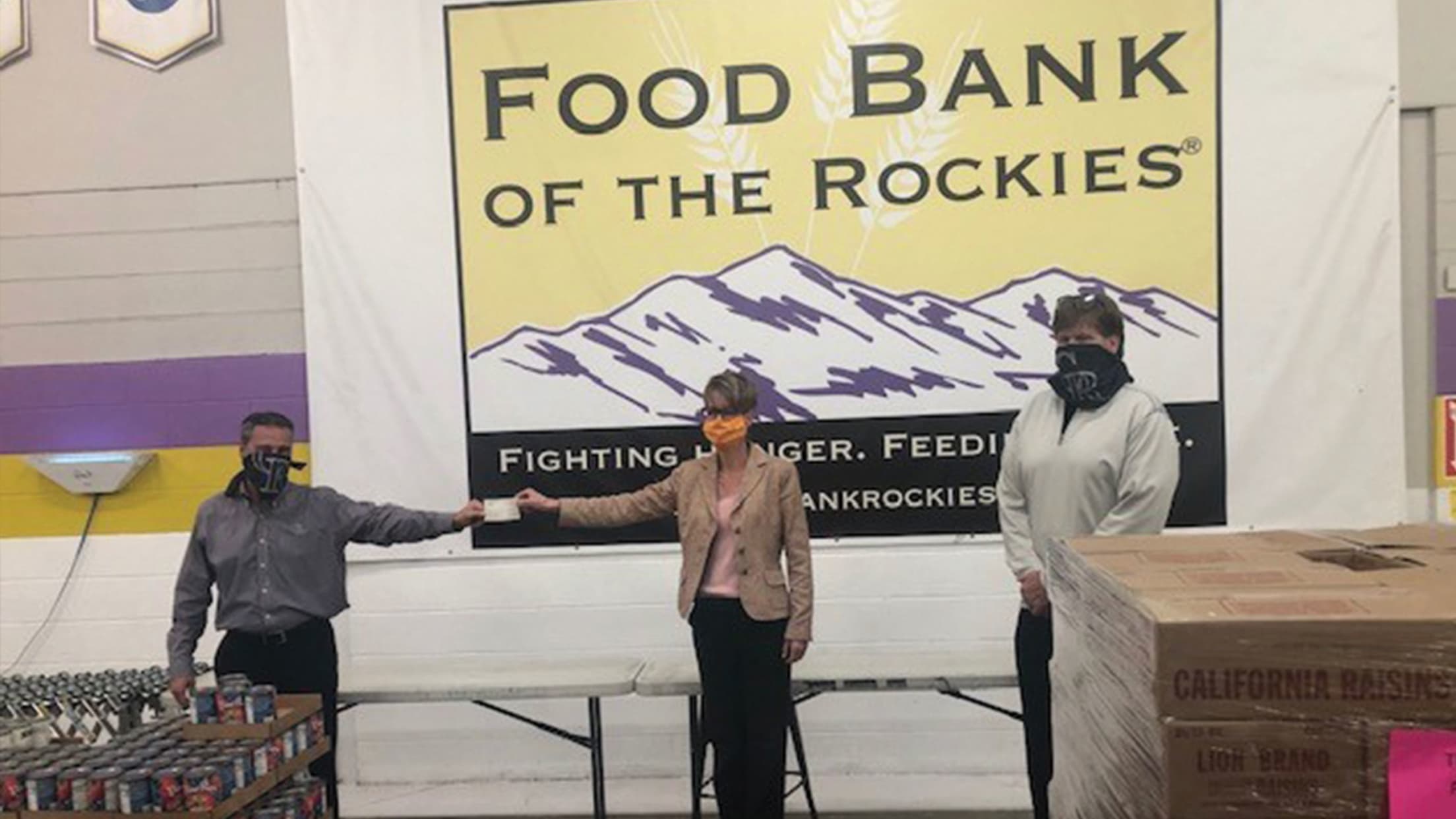 On what should have been Opening Day at Coors Field on April 3, the Rockies and AT&T SportsNet broadcast a "Stay at Home Opener" Feed The Rockies fundraising event that benefited Food Bank of the Rockies. The "Stay at Home Opener" featured the best half-innings from home openers in Rockies history, hosted by Jenny Cavnar and shown live on AT&T SportsNet and Rockies.com. The game included pregame and postgame "shows", in-game promo features, a virtual first pitch, flyover, 7th Inning Stretch and "God Bless America." Current and former players also provided commentary on some of the innings that were featured.
The fundraising began with the Murphy family donating $100,000 to the cause before the game even began, and the event went on to raise $102,425 through online donations. Add to that $300,000 from the Rockies Foundation and the grand total of $502,425 was raised for food banks in Colorado and Wyoming – which amounts to about two million meals to those in need.
Jacket Guy Report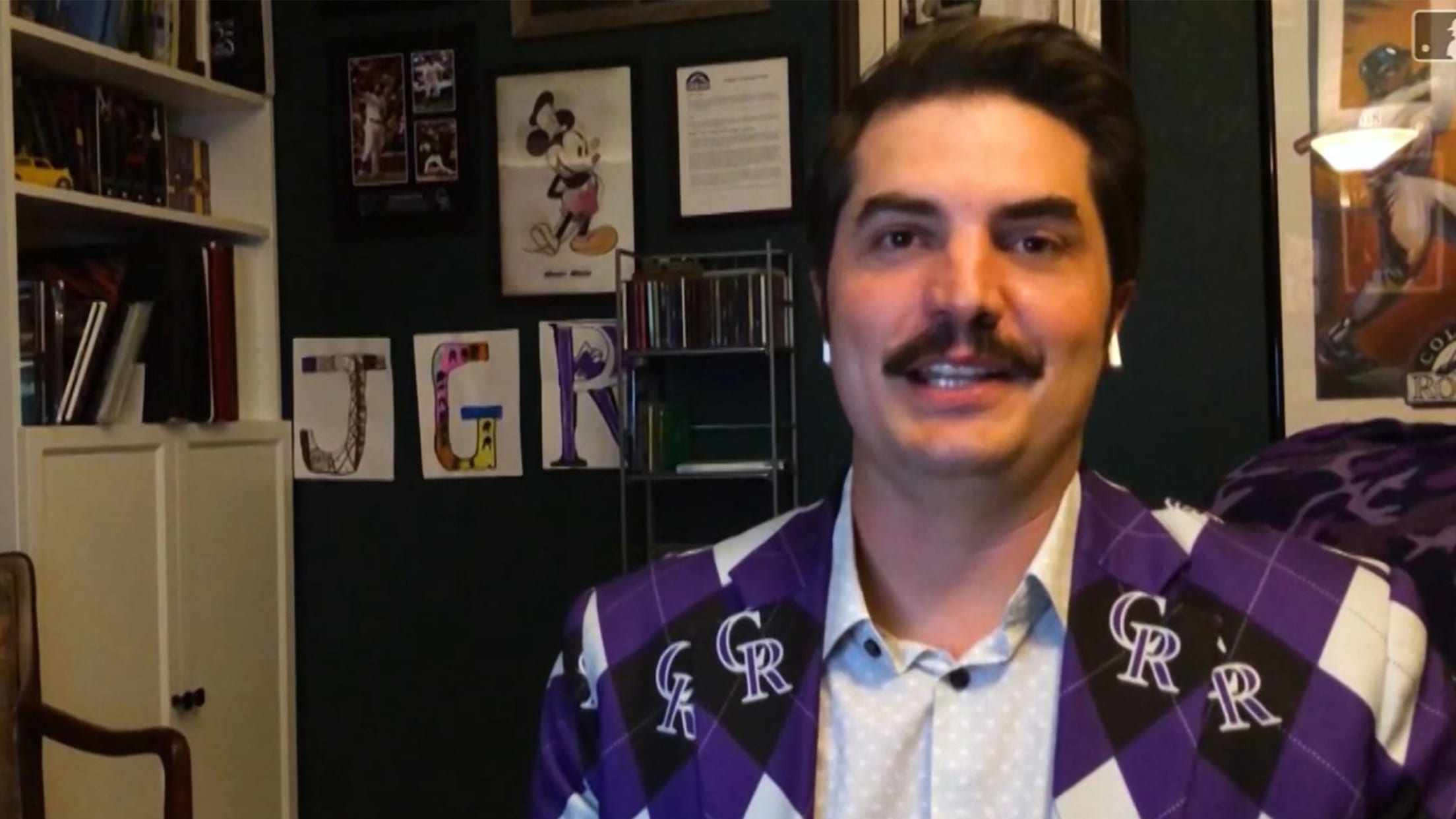 In this time of uncertainty, everyone could use some positive and encouraging stories to brighten up their day, so the Rockies created a new online show to do just that. Inspired by "Some Good News," the YouTube series hosted by John Krasinski, the "Jacket Guy Report" was born. Coors Field's In-Game Host Brady O'Neill, leads the "Jacket Guy Report," and the first few episodes featured check-ins with various players and fan-shared content, as well as a segment dedicated to cute pups. The "Jacket Guy Report" is currently streaming on the Rockies YouTube channel, other social platforms and Rockies.com/FamilyHQ.
Player Outreach and Initiatives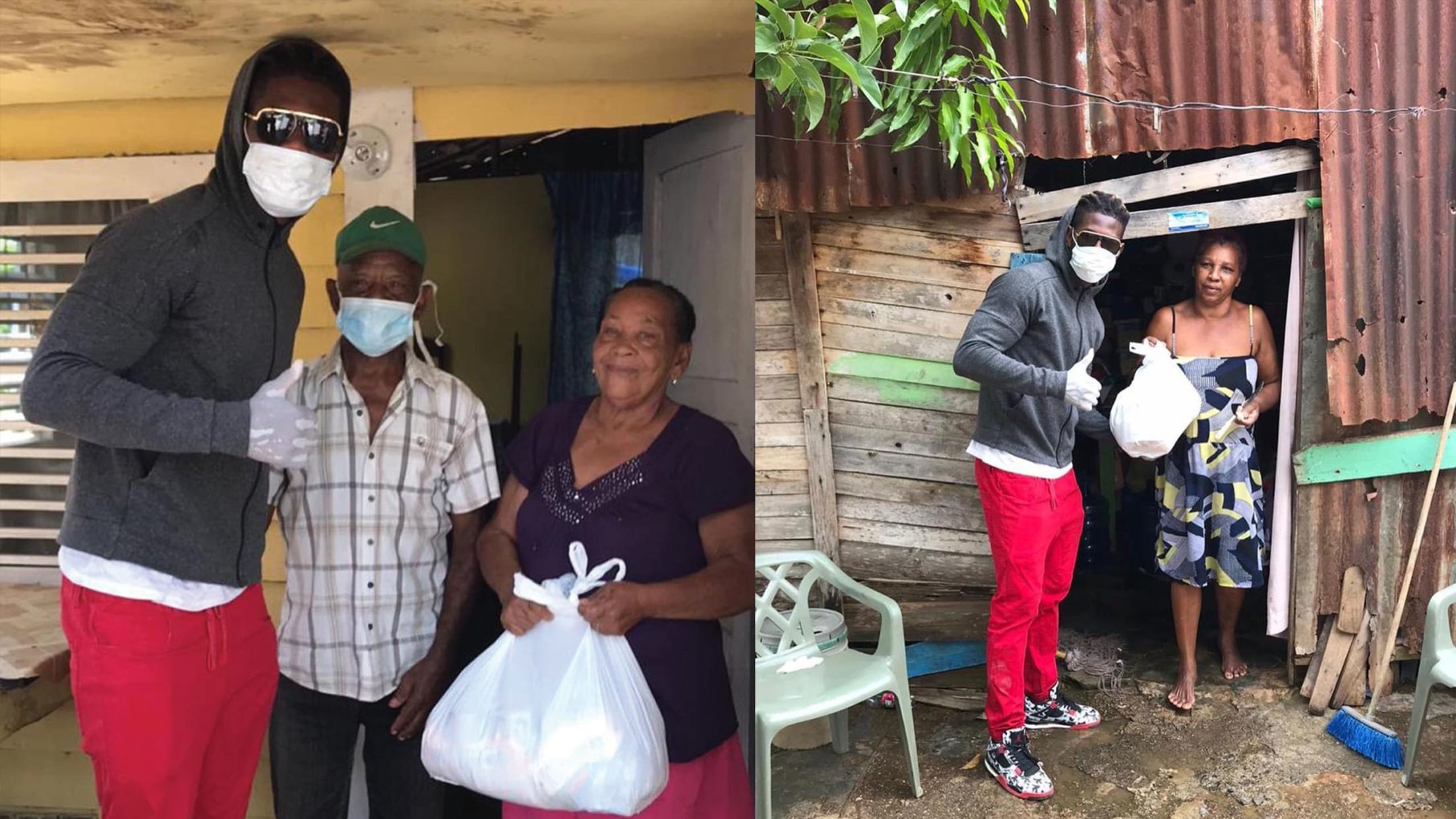 The Rockies family have stepped up to help make a difference where there is need. Here are some highlights of their Coronavirus outreach efforts:
Many players, including Nolan Arenado, Charlie Blackmon, David Dahl, Kyle Freeland, Garrett Hampson, Sam Hilliard, Ryan McMahon, Trevor Story and more, recorded and distributed video messages to students, teachers, healthcare workers and first responders, offering a word of thanks and encouragement.
To honor frontline workers during the COVID-19 pandemic, athletes across all sports taped over their jersey name and replaced it with the name of a worker they wanted to thank. Yency Almonte, Bud Black, Chi Chi González, Hilliard, Jeff Hoffman and Story represented the Rockies in #TheRealHeroes campaign.
Daniel Murphy, and his wife Tori, donated $100,000 to More Than Baseball, an organization supporting the needs of Minor League players.
Raimel Tapia provided critical supplies – including food, toiletries, masks and gloves – for about 150 families in his native Dominican Republic.
Black teamed up with Dodgers Manager Dave Roberts, Trevor Hoffman and Manny Machado to feed night shift healthcare workers at two different hospitals in San Diego, where Black resides in the offseason.
Ian Desmond developed a social media campaign to support small businesses in his hometown of Sarasota, Fla.
Freeland partnered with an organization to feed frontline workers with food from local restaurants.
Arenado, Murphy and Story, along with 50 Major League players, provided more than four million meals to students as part of the Home Plate Project on April 16. The Home Plate Project is a joint effort with Garth Brooks' Teammates for Kids Foundation and Adam Wainwright's Big League Impact organization.
Buddy and Nan Black, along with the Colorado Rockies Foundation, made a $10,000 donation to River + Pearls, a nonprofit that publishes art therapy books for children.
Desmond and McMahon read children's books over the phone, which were made available on-demand through the Denver Library's Phone-A-Story program.
Drew Butera funded and arranged for lunch to be delivered to staff at UCHealth Highlands Ranch Hospital from Smok Denver, and recorded an encouraging message of appreciation.
Tony Wolters and his wife, Katelyn, wrote a series of letters to support those affected by COVID-19. They were given to essential personnel, teachers, students and parents.
On top of the player-driven outreach, the club also supported a $1,000,000 donation through MLB to emergency food services (Feeding America and Meals on Wheels America), committed to $1,000,000 to assist ballpark employees (part of a $30,000,000 league-wide commitment), donated critical personal hygiene supplies to Denver Rescue Mission, and facilitated the creation of protective face masks made from Rockies gear lying around the social media offices.
To learn more about what the Rockies are doing in the community, make sure to check out the June "Community Issue" of Rockies Magazine. The Rockies Magazine "Community Issue" is on sale now at Rockies.com/Magazine.