Frequently Asked Questions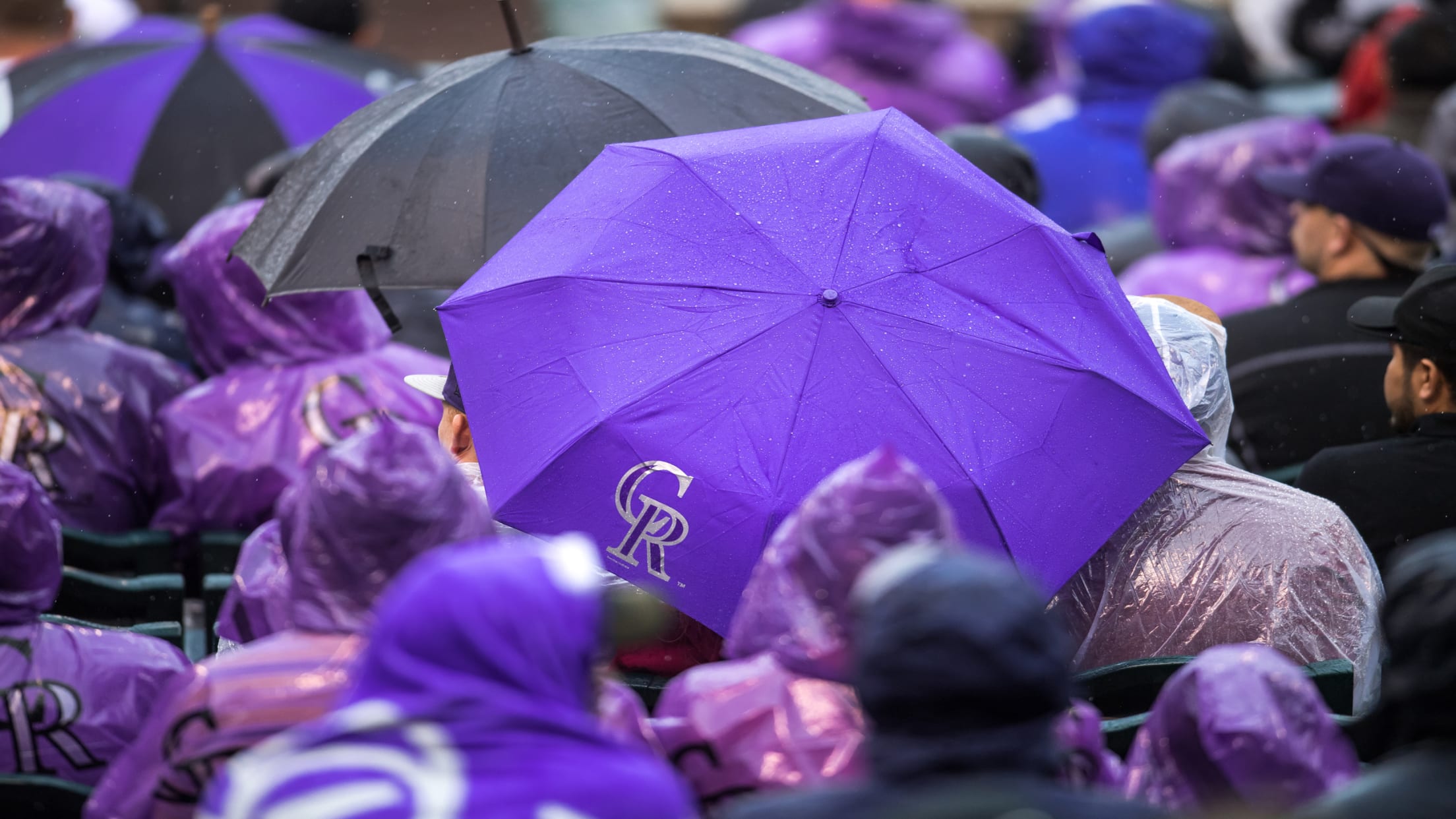 Thank you for a great year of Coors Field Concerts! Check back for 2020 information.
Q: What are the benefits of bringing a group to the ballpark?
A: Share the excitement of Colorado Rockies Baseball with a group of friends, family or coworkers at the ballpark. When ordering through the Group Sales Department, groups of 20 or more will receive seating together (subject to availability), scoreboard recognition and 2 (or 4) complimentary tickets to a future Rockies game for the group leader. Special group pricing is available for most home games.
The bigger the group, the bigger the rewards! Groups of 300 or more can qualify for a pregame on-field ceremony and groups of 500 or more can qualify for an opportunity to watch batting practice on the field for the group leader and a guest.
Fundraising opportunities are available for most home games with larger discounts available for designated Super Fundraiser dates.
Add food and beverage to your group tickets with Colorado Rockies PowerTickets.
Call (303) ROCKIES (762-5437) for more information or to have a group brochure sent to you.
Q: What is the minimum number of tickets required for a group purchase?
Q: What time can I get into the ballpark?
A: Guests are encouraged to come early and watch batting practice, infield workouts and pregame ceremonies. Gates A (Rockpile entrance) and E will open two hours prior to game time for Guests who want to view batting practice. Guests will be required to stay in the Left Field Pavilion area until the remaining ballpark gates open. Gates B, C and D will open 1 1/2 hours prior to game time. Gate opening times may vary if game is rescheduled.
Q: Where is the best place to park my car, RV, or bus?
A: The Coors Field parking lot is located at Park Avenue West and Wazee Street, in Denver's historic Lower Downtown. Whether you choose to drive, take RTD, bike or walk, planning ahead can help make your visit to the ballpark more enjoyable.
Single game parking passes are available in a Colorado Rockies operated lot for $19.00-$24.00 in Lot A and $17.00-$22.00 in Lot B (cash and credit cards accepted). Parking pass prices are subject to change. Passes may be purchased at the Coors Field Ticket Office, all King Soopers, select City Market and Colorado Rockies Dugout stores, online at ROCKIES.com/parking or by calling (303) ROCKIES (762-5437). Bus parking is $35.00 per vehicle. (Service charges may apply, prices are subject to change)
Q: What methods of transportation are available to the ballpark?
A: Light Rail is a fast and efficient means of transportation to Coors Field. There are three Light Rail stations convenient to the ballpark; the most convenient stop is Union Station via the C Line. Light Rail runs daily. For specific route and fare information, access the Light Rail section of the RTD website found at rtd-denver.com or call (303) 299-6000.
Q: What other pre-game options are available to groups?
A: There are four picnic areas at Coors Field available for pregame parties.
The COORS OUTFIELD PICNIC AREA, an outdoor area located adjacent to Gate A, is a great place for groups of 25 to 2,000 to gather and socialize prior to game time for great food and fun.
The PLATTE RIVER PICNIC AREA is located inside the ballpark under cover of the Rockpile seating area and is equipped with picnic tables and chairs to accommodate groups of 25 to 250.
The JACK DANIEL'S Pre-Game Patio is located on the upper level of The Rooftop and accommodates groups of 100 to 300.
The CLUB LEVEL PARTY PACK is a private buffet on the Club Level for groups of 100 to 300.
Reservations in these areas include a full buffet with non-alcoholic beverages and special game ticket discounts. For more information, please call (303) ROCKIES (762-5437). All four areas are accessible to Guests with disabilities.
Q: What am I allowed to bring into the ballpark?
A: PERMITTED ITEMS:
* Plastic beverage containers
* Soft-sided bags or containers 16"x 16"x 8" or smaller
* Insulated cups or thermoses 22 ounces or smaller
* Food items (including glass baby food jars)
* Any fruit or vegetable grapefruit-sized or smaller
* Still and video cameras
* Binoculars
* Seat cushions and bleacher back rest
* Umbrellas during the threat of inclement weather. In consideration of the safety and sight lines of others, please use only small, compact umbrellas (28"-34"span). Large golf umbrellas and umbrellas with metal tips are strongly discouraged.
* Paper or plastic cups with permitted beverages
* Plastic baby bottles
* Baseball bats - for the purpose of autographs; must be stored underneath the seats once the game begins
* Brooms - 6' maximum length (only on the day of a potential sweep)
* Potato chip or nut cardboard cans with metal tops or bottoms
* Strollers - that fold or collapse to fit underneath seats (larger strollers may be claim-checked at the gates upon entry)
* Motorcycle and bicycle helmets
* Empty camel packs
Q: What age do children require a ticket for admission into the park?
A: Children two and under who are sitting on the lap of an adult do not need a game ticket. Children who have reached their third birthday must have a valid game ticket to gain entrance to the ballpark and are permitted seating access only in their ticketed location.
Q: When is my final payment due and when will I receive my group tickets?
A: Final payment is due 30 days before your game date. Once final payment is received, group tickets will be mailed and should arrive within 5-10 business days.
Q: May I add tickets to my original group order?
A: Adding tickets to your order is our pleasure but subject to availability. Please contact your account representative or call (303) ROCKIES to add tickets to your order.
Q: My tickets were lost or stolen. What can I do?
A: Lost or forgotten tickets will be replaced for a non-refundable $2 per ticket replacement fee. In the event that the original tickets are also used, the full face value of the tickets will be charged. Stolen tickets will be replaced at no charge if a police report listing the exact seat location(s) and game date(s) is provided. If a police report is not provided or if the police report does not contain the exact game date(s) and seat location(s) of the stolen tickets, the Lost Ticket Policy will be in effect.