Youth Baseball & Softball Programs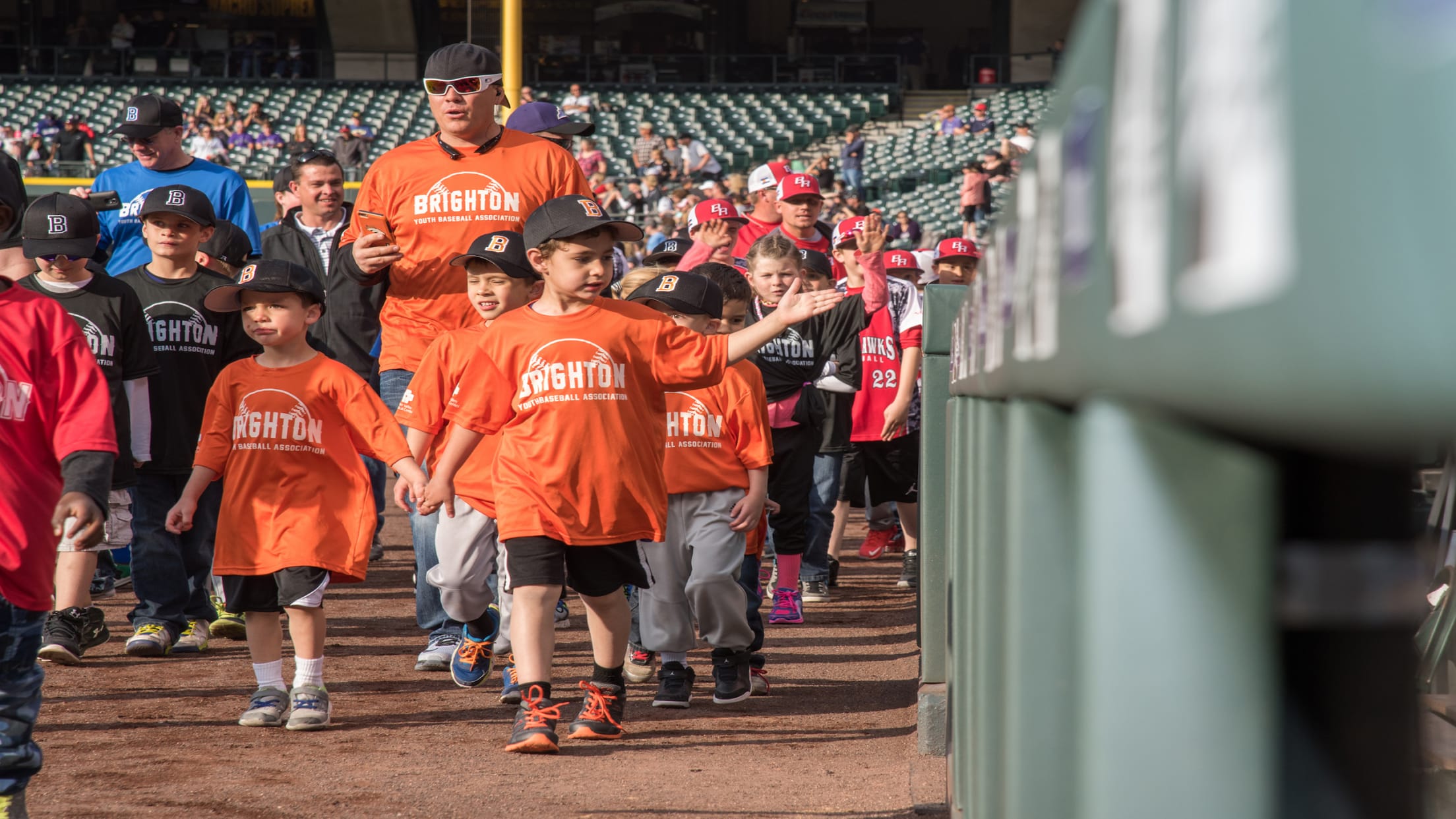 Commissioner Rob Manfred's Vision
As Commissioner, I will draw closer connections between youth baseball and MLB.  I want to inspire children's interest in baseball and help parents and coaches foster that passion. In the coming years, MLB will work with college, high school, amateur and youth baseball programs to help grow our game and to ensure that the best players and talent have the opportunity to pursue their dreams. I call it "One Baseball" - a partnership between all professional and amateur groups involved in our game.
Overview of the Program
The Colorado Rockies would like to invite your Youth Baseball & Softball League or Team out to Coors Field this summer.
Participating teams will get to watch a big league game together AND participate in a parade on the field - all while raising money for your organization!
Participation Includes:
•   Pregame Parade around the Warning Track
•   Scoreboard Message welcoming your team to Coors Field
•   Fundraising opportunities for your team or league!
How It Works
STEP 1: Set a parade DATE for your organization.
STEP 2: Put tickets on HOLD for your group. No deposit required.
STEP 3: Distribute order forms to coaches, players, and families to collect final numbers and payment.
STEP 4: Finalize numbers and payment with your account representative (2-3 weeks prior to your game date). 
STEP 5: Distribute tickets to your participants so everyone can come enjoy the parade and the game!
Pricing and Tickets
Standard Pricing
$14 Upper Level / $22 Lower Level 
 
Premium Pricing
$16 Upper Level / $24 Lower Level 
To participate with your team or league, please contact:
Youth Pregame Parade
Youth baseball and softball teams from across Colorado, Wyoming and Nebraska participated in a parade on the field before a game.