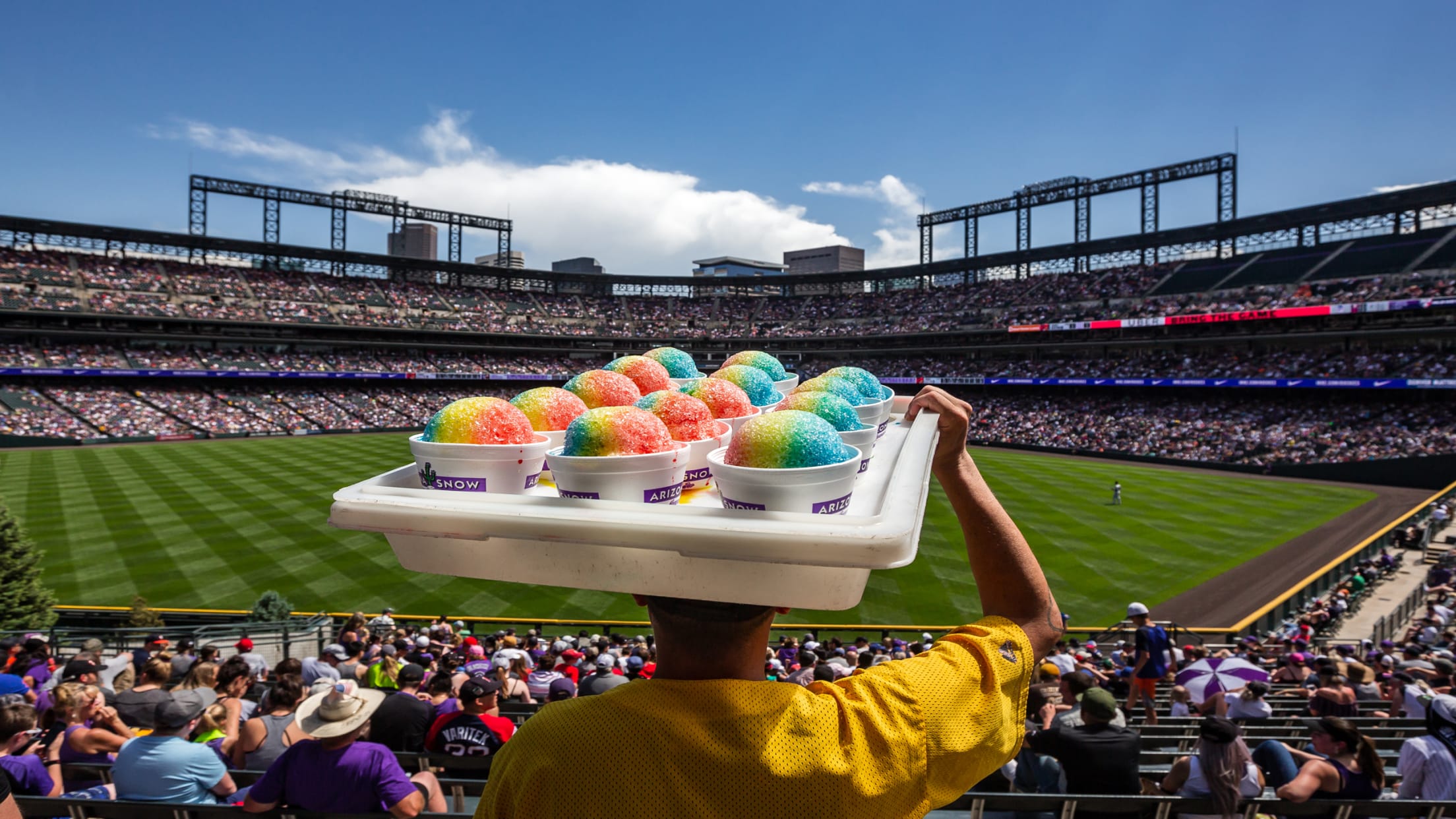 PowerTickets
Add concession value to your game ticket with PowerTickets AND save $2 per ticket by adding Power! Available in $10, $15 or $20, and $25 increments.
This value is included in the barcode on your ticket and allows you to redeem added value at almost all permanent food and beverage stands in the ballpark. The concession value is only redeemable for the date printed on the game ticket and cannot be transferred. Call (303) ROCKIES for more information on group PowerTickets. 
Group Picnic Areas
Pregame Picnic Areas offer a unique atmosphere for groups of 25-2,000 or more.
Scoreboard Message Information
Groups of 20 or more are eligible for a complimentary scoreboard message that will be displayed during the game.
Guidelines to follow when choosing a scoreboard message to display:

Messages may have up to 40 characters, including spaces and punctuation. Messages may not be of an advertising nature (e.g. ABC Co. - Call us at 303-123-4567, hashtags, may not involve the other team, and must be family friendly). We must have your message in our computer system at least 3 business days before the game is played. Otherwise, display of your message cannot be guaranteed. All messages are preceded by "ROCKIES SALUTE".

The following explains when and where your scoreboard message will be displayed:

Scoreboard messages will run the duration of the 5

th

inning on the Rockpile Matrix Boards, located on both sides of the Rockpile.

Scoreboard messages will also run the duration of the 6

th

inning on the Main Scoreboard and/or the Alternate Scoreboard.

The Alternate Scoreboard is located on the façade of the club level on the first base side corner. Your message will appear here if your seats are located in sections U345-U347, L345-L346, 148-150, Rockpile or Pavilion.

The Main Scoreboard is located behind the Pavilion seating area at left centerfield. If your seats are located in any other seating area besides the ones listed above, your message will appear on the Main Scoreboard.