Missions, Vision and Values/Diversity
Mission Statement
Our organization operates under a strong commitment to Trust, Integrity and Excellence. It is a simple idea that a company built around the best people, utilizing the best resources and adhering to the mission statement will be a success. We want to foster an environment in which talented individuals are challenged, held accountable for their work and rewarded for success.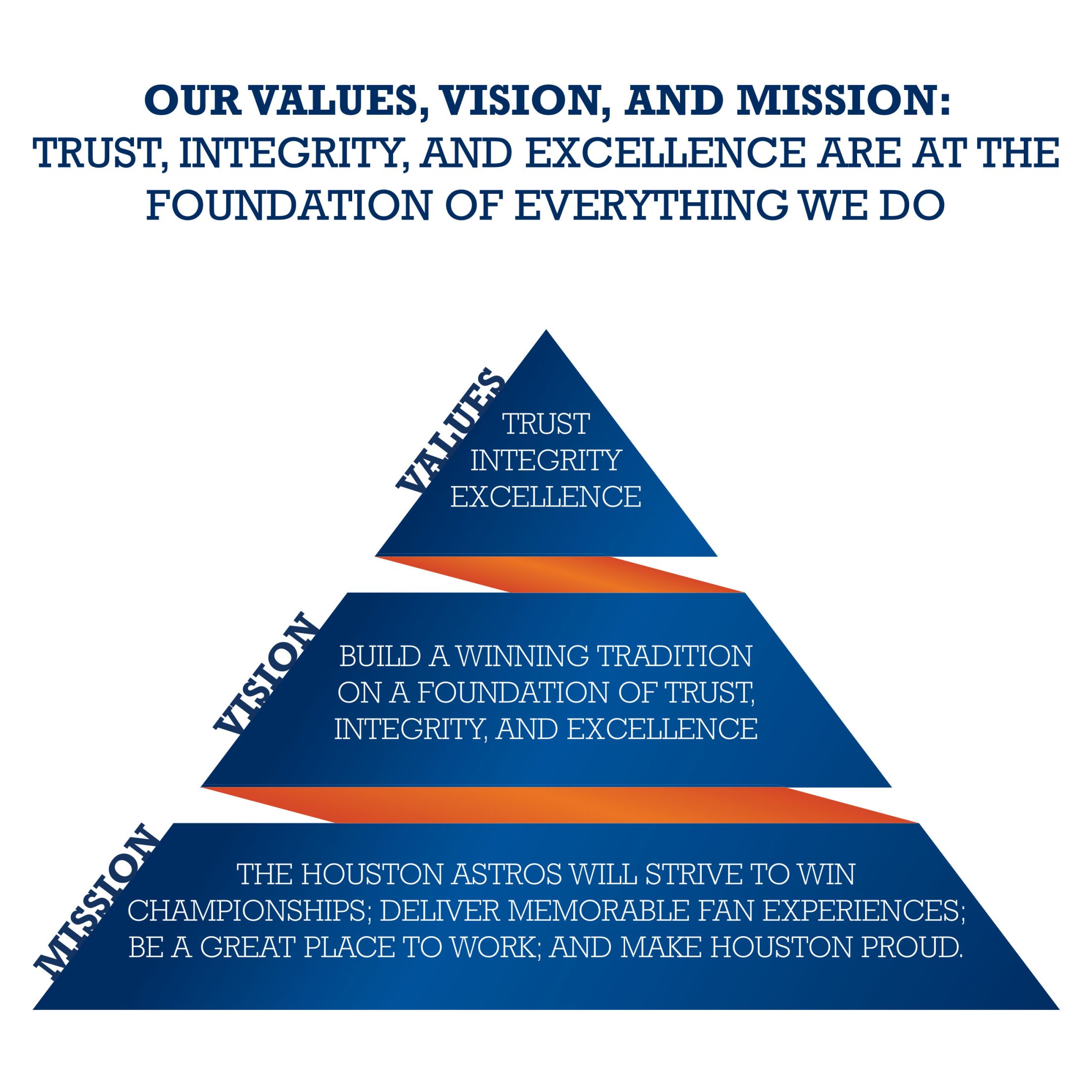 Diversity Statement
At the Houston Astros, diversity and inclusion have helped to shape our history, culture, and identity. We strive to continually foster a culture that inspires, supports, and celebrates the voices of our diverse staff and community.
By acknowledging, appreciating and valuing diversity, we support staff in their personal and professional aspirations, paying particular attention to and interest in employee engagement, recognition and inclusion.
At the Houston Astros you have a voice that represents Our City, Our Fans and Our Team.