September Suite Special
It's your last chance to catch a game in style! Check out our end-of-season suite special and grab a suite for just $99 per ticket.* The special is available for select September games, including our FINAL Friday night Fireworks Show.
Suites start at 6 people. Special available while supplies last.
---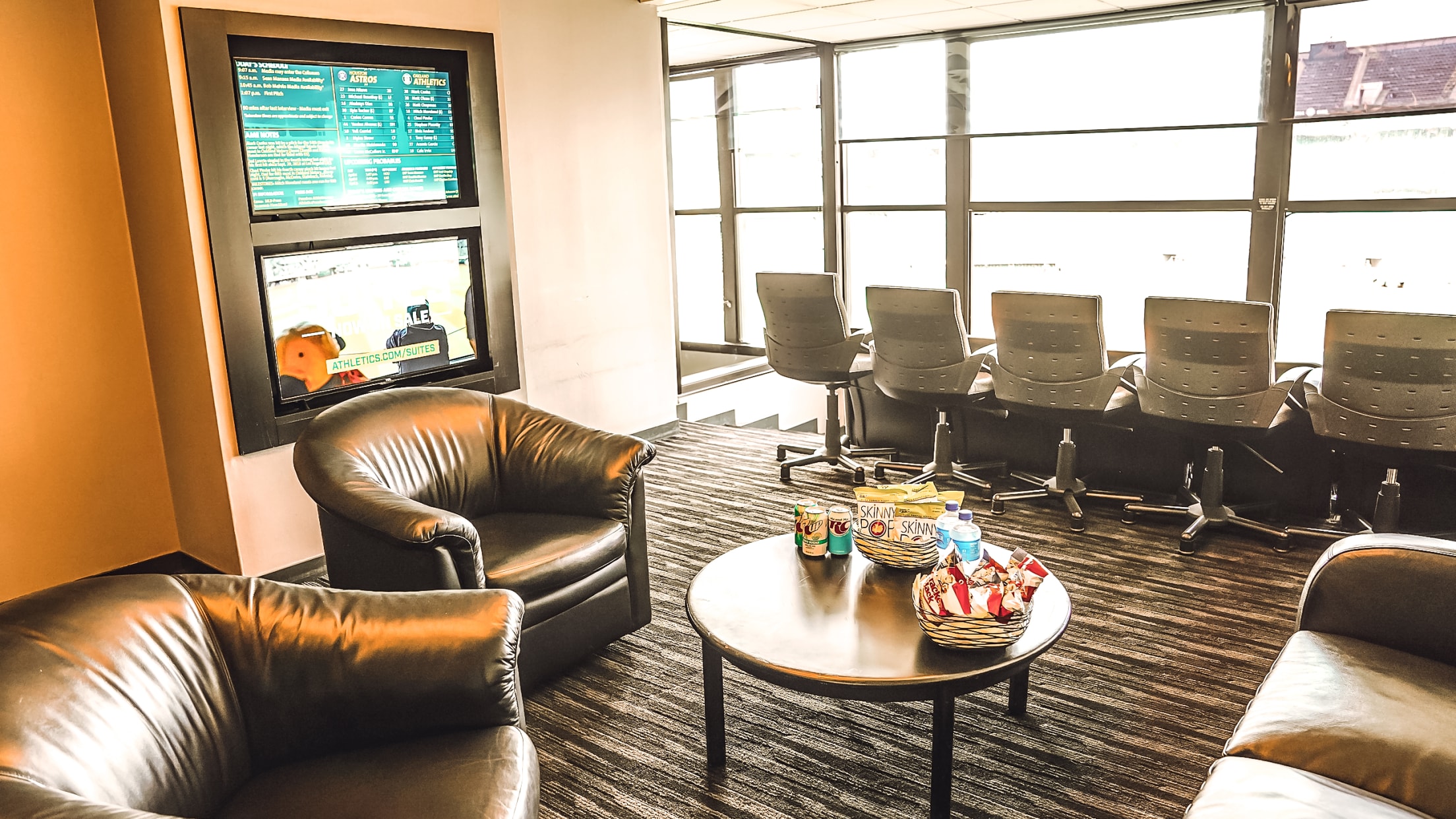 6 TO 12 GUESTS
Eastside Suites
Accommodates 6 to 12 people
Coliseum snack package included
Private restroom
---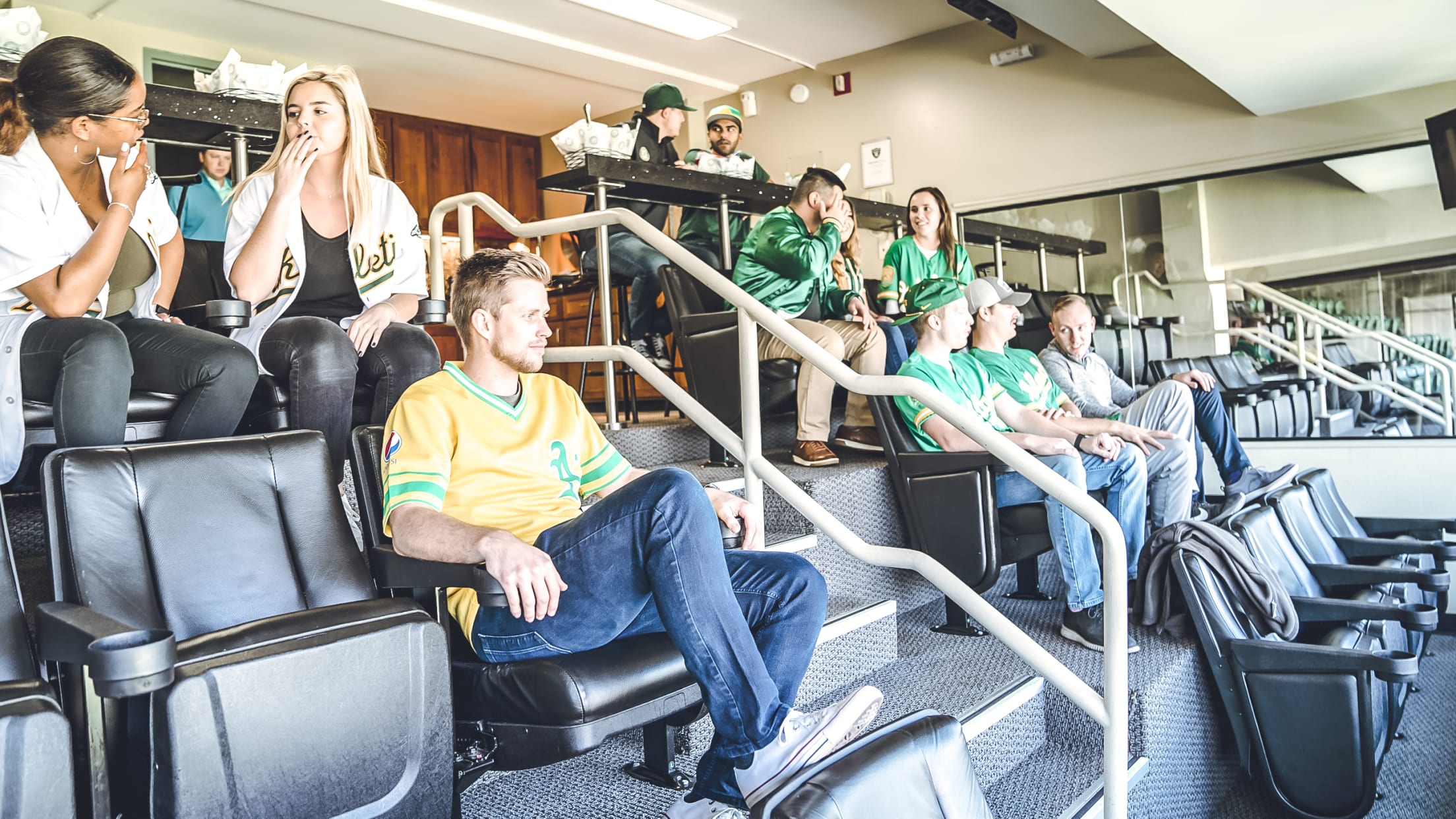 16 OR 20 GUESTS
Club Infield Suites
Accommodates 16 or 20 people
Suites are located behind home plate or down the third baseline
4 parking passes
Food package included
Enter offer codes CLUB16 or CLUB20, respectively to access tickets
---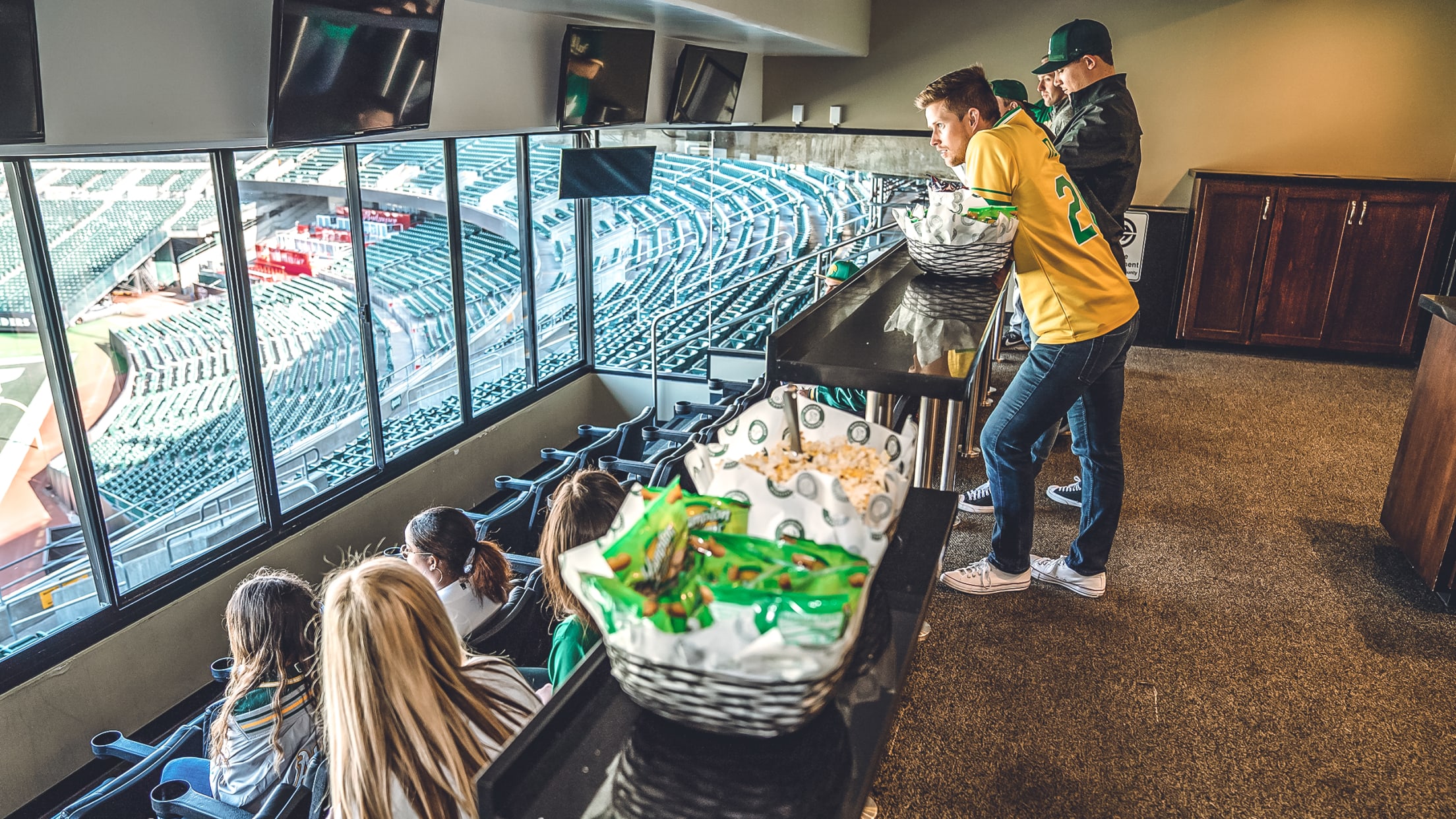 UP TO 36 GUESTS
Owner's Suite
Accommodates up to 36 people
Club Infield suite located behind the first base bag
10 VIP parking passes
Premium food + drink package included
---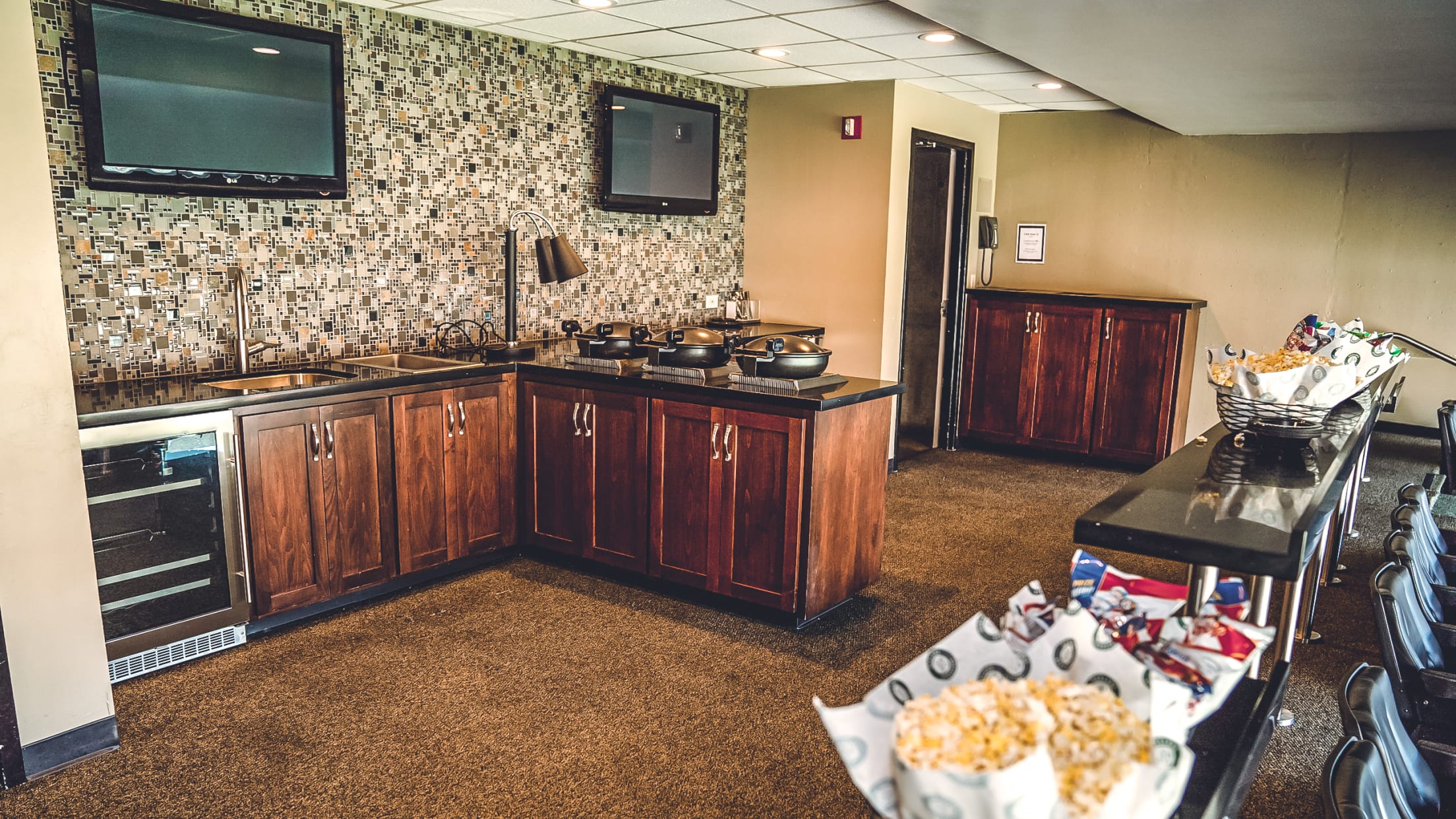 UP TO 30 GUESTS
President's Suite
Accommodates up to 30 people
Club Infield suite located near the first base bag
10 VIP parking passes
Premium food + drink package included
---
Multi-Game Suite Packages Give You Access to our Biggest Matchups of 2021
Secure your suite for our biggest matchups of 2021 like the Giants, Yankees, and Red Sox. 6-Game Suite packages get you all of our best matchups at the best price — up to 40% off single suite pricing. Or, choose a 3-Game Suite Package starting at 20% savings on single game suites. Restrictions Apply.*
---
Frequently Asked Questions
Q: What is included in the Coliseum snack pack?
A: The Coliseum snack pack includes Cracker Jacks, popcorn, soda, and water.
Q: Can I buy additional food?
A: Additional food can be purchased the day of the game in your suite, but no advanced orders are available.
Q: Can I bring more than six people into a suite?
A: Yes, starting June 29, suite capacity will expand.
Q: Does my child need a ticket to a suite?
A: Anyone under the age of 24-months does not need a ticket to enter the game and does not count toward the 6-person limit.
Q: Is parking included with a suite?
A: Parking is not included, however prepaid parking is available for $30 when purchasing your suite online. Buying prepaid parking is highly encouraged.
Resale Restrictions: Suite tickets and prepaid parking passes may not be resold or otherwise distributed to individuals not associated with the ticket purchaser. The sale, attempted sale, or transfer of suite tickets purchased through this offer in violation of this policy is prohibited. Violation of this policy may result in the revocation of certain or all tickets purchased.
*Special Restrictions - Suites for $99 per person are available for select games while supplies last. Only eastside suites include a private restroom. Parking is not included. Suites are available for purchase within 48 hours prior to the game.