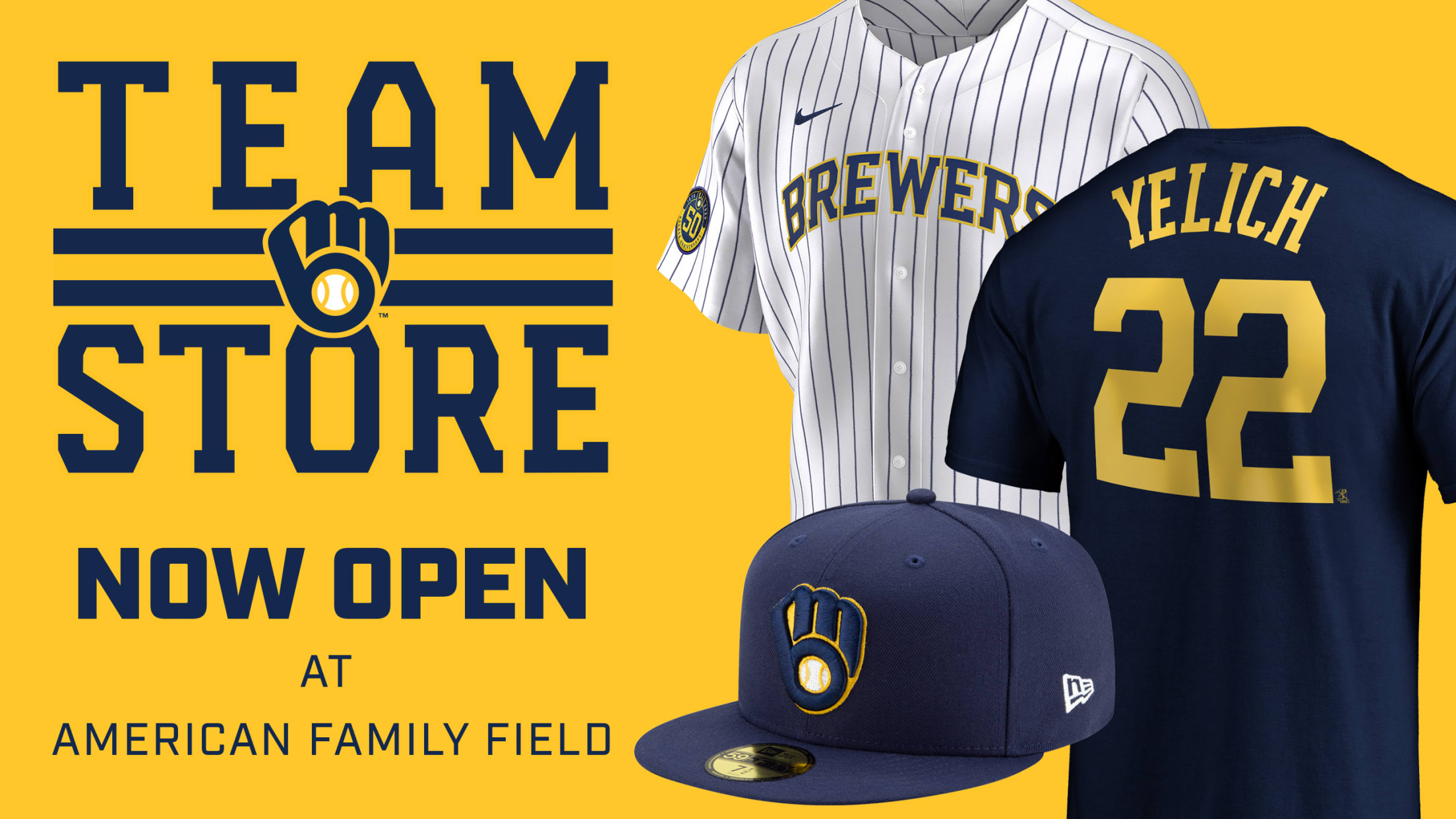 The Brewers Team Store is now open for business!
Guests can now shop and pick up phone orders at the Brewers Team Store at American Family Field in the Left Field Corner. The Brewers Team Store features a large selection of unique and exclusive items with the new Brewers branding including jerseys, apparel, headwear, novelties, and much more!
Team Store Hours
Day
Hours
Game Days - Day Games
Open to that game's ticketed fans only; store opens when gates open.
Game Days - Night Games
Open to the public from 11:00 am - 2:00 pm.
Open to that game's ticketed fans beginning when gates open.
-
-
Non-Game Days - Sundays
11:00 am - 4:00 pm
Non-Game Days - Monday-Saturday
11:00 am - 6:00 pm
-
-
July 4 & 5
Closed for Holiday
July 12
Closed for Inventory
Important Policy Information
Merchandise Return
Returns are accepted within 30 days with a receipt.
Fitting rooms
Fitting rooms are now open.
Cashless Payments
We will only accept credit cards and gift cards as payment at this time.
Phone & Pickup Orders
Follow @BrewersTeamStore on Instagram and @MILAuthentics on Twitter to see our latest merchandise. We are able to take phone orders, ship to your house and accommodate in-store pickup. Call us at (414) 902-4750 during business hours or send us an email at TeamStore@Brewers.com to place your order.
Merchandise Questions and Request to Purchase
To request a purchase or for more information from the Brewers Team Store at American Family Field, submit this form and a Brewers Retail Store Manager will reach out to you during business hours!
Brewers Authentics Auctions
Follow Us on Social Media