Guns N' Roses at Wrigley Field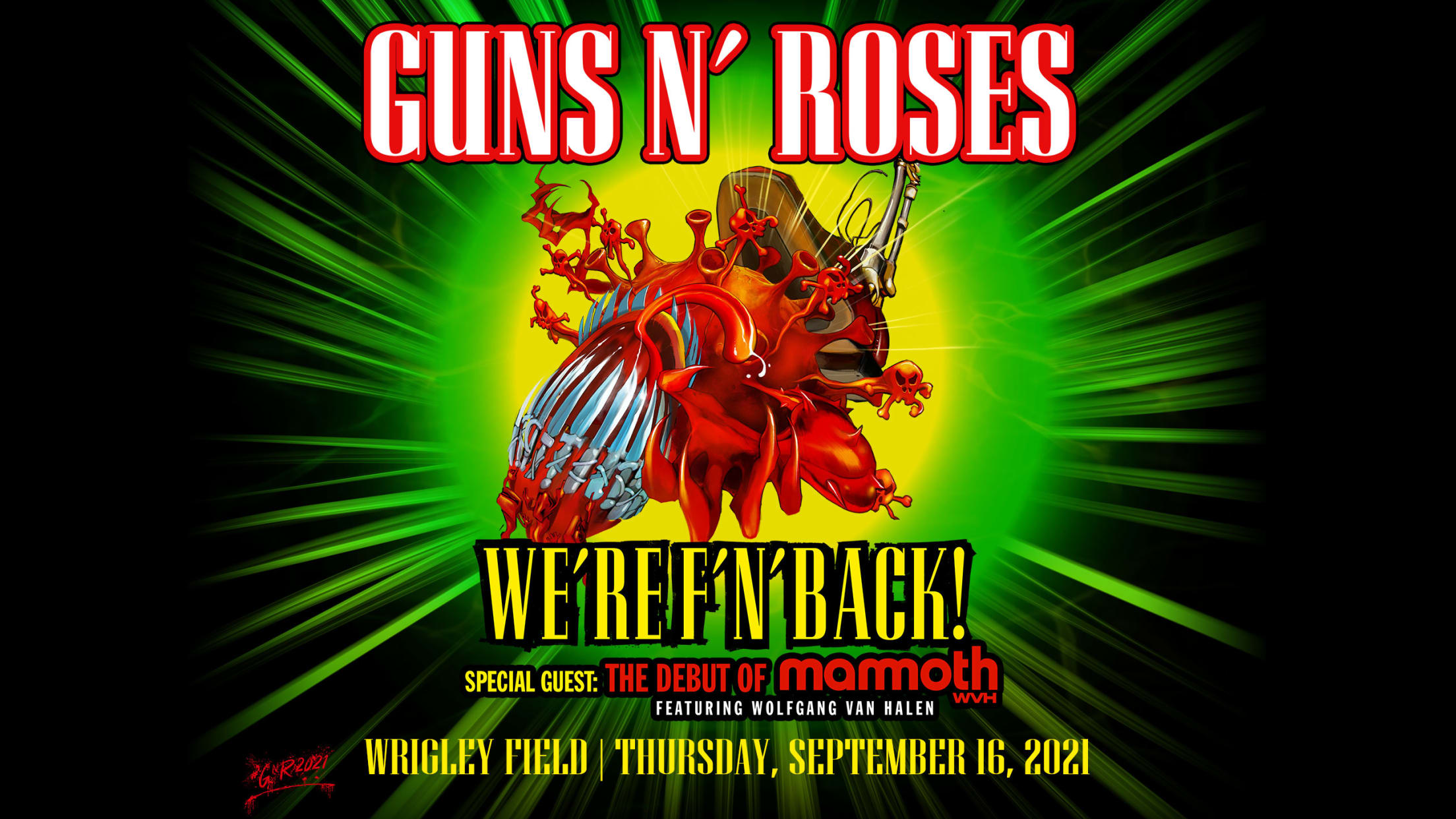 The Guns N' Roses show at Wrigley Field scheduled for Wednesday, July 21, 2021, has been rescheduled for Thursday, September 16, 2021. Guns N' Roses tickets purchased on Cubs.com are valid for the Thursday, September 16, 2021 show at Wrigley Field.
Detailed information, including a refund option, was communicated directly to Guns N' Roses buyers who purchased tickets on Cubs.com.
Other ticket offers
VIP Package
Welcome to the Jungle Pit and Riser Experience; Paradise City Lounge Package; Live and Let Die Premium Ticket Package
VIP Package
Live and Let Die Premium Ticket Package; Nightrain Premium Ticket Package