Green Day, Fall Out Boy and Weezer at T-Mobile Park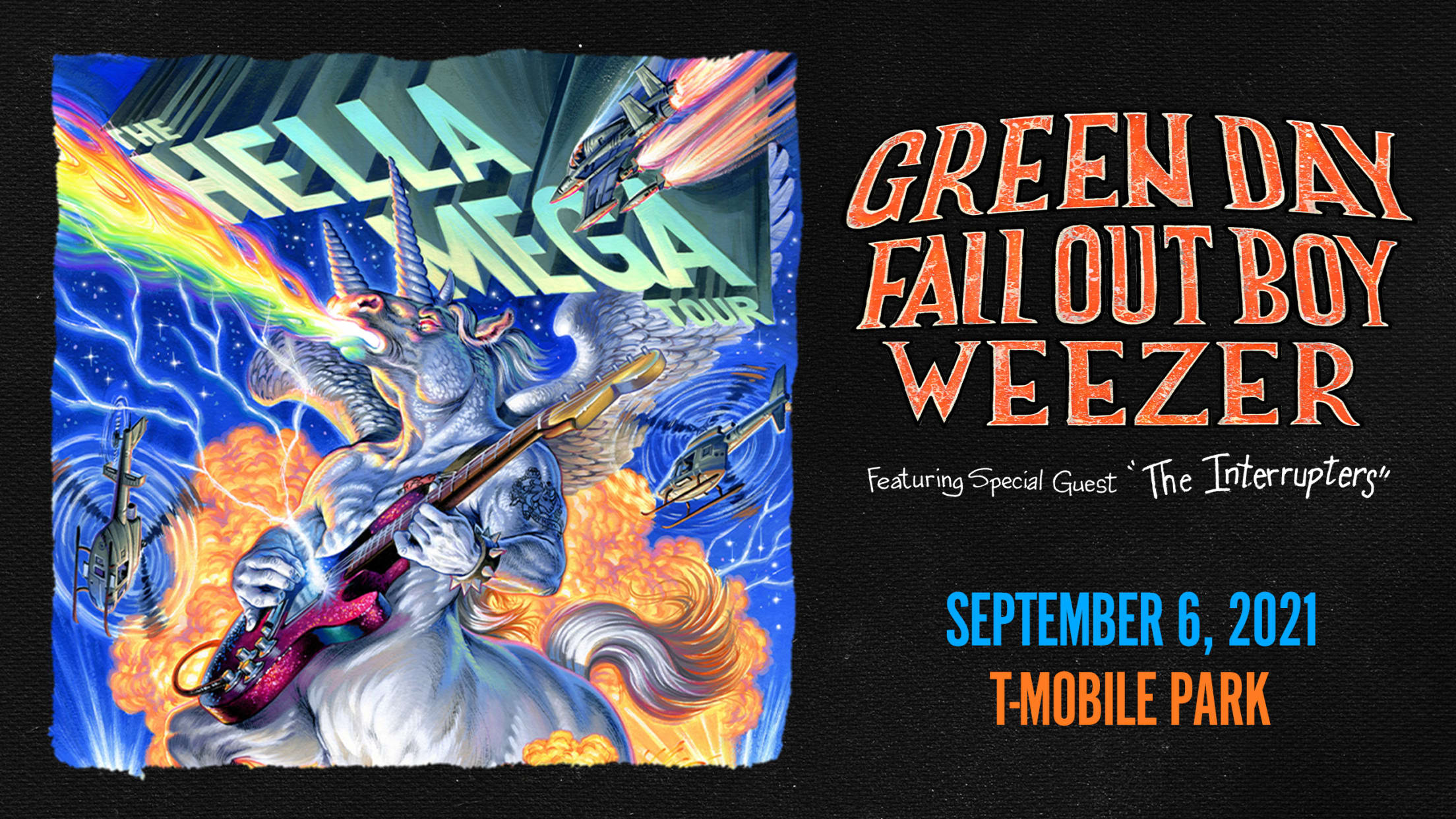 Green Day / Fall Out Boy / Weezer | Hella Mega Tour | Monday, September 6, 2021
Gate Open: 4:00 p.m.
For the Hella Mega show at T-Mobile Park, there are no current requirements for vaccination to attend the show. Patron masking should follow the city, county, and state guidelines.
A Message From the Bands:
New Hella Mega North American 2021 Dates are here! The Seattle show at T-Mobile Park will be on Monday, September 6, 2021. Your existing tickets are good for the rescheduled dates so hold on to them. We can't wait to see everyone at these shows! Stay safe and wear your masks. Green Day, Fall Out Boy & Weezer
If you have any questions, please email us directly at Concerts@Mariners.com.