Players & Coaches Philanthropy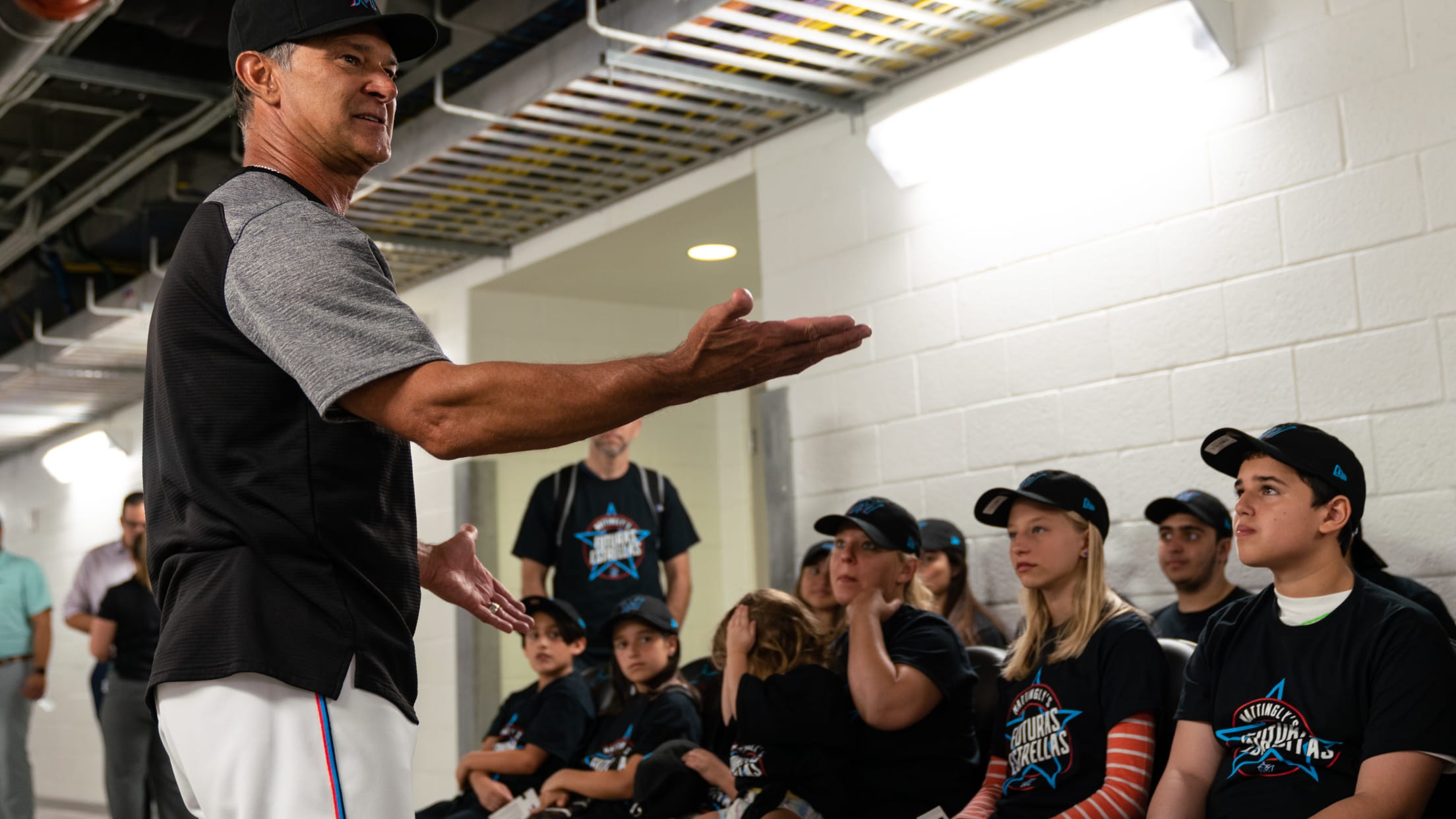 The generous philanthropy of our manager, players, and Better Halves enable us to support our youth and give back to the community. Our managers and players continue to support our wellness, empowerment, and youth baseball and softball programs with their time, talent, and treasure.
---
Mattingly's Futuras Estrellas
Granting South Florida area youth and their families the opportunity to attend a Miami Marlins game and enjoy an unforgettable baseball experience, this program engages with non-profit organizations making an impact in education as well as serving children and families through the arts.
---
Better Halves
The Marlins Better Halves team up on community service projects throughout the season. Their annual fundraiser, the Better Halves Basket Auction, features baseball memorabilia and items unique to the hobbies and personalities of their significant others. This past year proceeds from the auction benefited Alex's Place at Sylvester Comprehensive Cancer Center at the University of Miami.