New Orleans Youth Academy
Trending
MLB honors grassroots stars with DS cutouts

Though fans are not in the stands for the start of the historic 2020 postseason, MLB has managed to cut out space to honor some of its most special supporters. At the four ballparks hosting Division Series games -- Globe Life Field, Minute Maid Park, Petco Park and Dodger Stadium...

Video

Discussion about race in baseball

Jonathan Mayo is joined by Chip Lawrence, Steve Williams, Jaron Madison, Deron Johnson and James Merriweather to discuss race in baseball

Black scouts discuss race in baseball

The United States continues to grapple with the systemic racism that has come more to the fore after the killings of George Floyd and Breonna Taylor by police, and, more recently, the shooting of Jacob Blake. As the country tries to find ways to address these injustices, one of its...

Negro Leagues history extra special in KC

The Negro Leagues Baseball Museum houses many vital elements of baseball's past. But just a few steps from the museum is a place that features baseball's present and future. The Kansas City Urban Youth Academy (UYA) opened in 2018 in the historic 18th and Vine District, just outside the museum...

Dawson, Weeks, Webster reflect on time at HBCUs

NEW ORLEANS -- There was no shortage of star power on Saturday at the MLB New Orleans Youth Academy, site of the Andre Dawson Classic, a three-day tournament featuring six Historically Black Colleges and Universities plus the University of Orleans. The headliner, of course, was the tournament's namesake -- Andre...

Video

Dawson on Andre Dawson Classic

Andre Dawson joins High Heat to talk about the Andre Dawson Classic and being one of two HBCU alums in the Hall of Fame with Lou Brock

Video

Weeks on Andre Dawson Classic

Former Major Leaguer Rickie Weeks joins Hot Stove to talk about the Andre Dawson Classic this weekend and more

Andre Dawson Classic celebrates diversity

NEW ORLEANS -- College baseball season is on the horizon, including in New Orleans, where Major League Baseball is preparing for one of its signature tournaments. Named after their noted Hall of Famer, the Andre Dawson Classic will feature six teams from Historically Black Colleges and Universities (HBCUs), as well...

Video

Play Ball heads to New Orleans

Jennie Finch, Kim Ng, Eliza Crawford and Amanda Gianelloni discuss the importance of youth baseball at the MLB PlayBall event in New Orleans

MLB Academies celebrate college signing day

COMPTON, Calif. -- For a select group, Saturday at three of MLB's Youth Academies was about celebrating promising futures while acknowledging the hard work -- and the support system -- it took to get to that point. In Compton, New Orleans and Dallas, college signing day is an occasion to...

Youth athletes celebrated before Game 4

Before the season began, Major League Baseball released the 2019 slogan to its worldwide fan base: "Let the Kids Play." But that rally cry wasn't targeting only the players wearing Major League uniforms -- it was meant to be inclusive to everyone, including young people from all over who enjoy...

MLB Youth Academy teams turning heads

It's not long after dawn on Monday, April 29, when the 13-U and 12-U travel teams from the Major League Baseball Youth Academy in New Orleans return home, fresh off a National Youth Baseball Championships qualifier tournament in Grapevine, a suburb of Dallas, Texas. Both teams fared well in their...

Dawson excited to attend eponymous Classic

NEW ORLEANS -- The current tournament showcasing baseball teams from mostly Historically Black Colleges and Universities (HBCUs) is in its 12th year, but it was only a year ago when Major League Baseball decided to give it a new name, to honor one of the game's greatest.That namesake -- Hall...

Diversity showcased at Andre Dawson Classic

NEW ORLEANS -- The pregame introductions of the Andre Dawson Classic in New Orleans on Friday included a moment of silence and narrative tribute to Hall of Famer Frank Robinson, whose passing last week prompted scores of people throughout the industry to pay tribute to the baseball pioneer.The remembrance at...

Grandy sets example for baseball-playing cousin

NEW ORLEANS -- Family ties are common in baseball. Every Draft, every year, features at least one or two -- or more -- young players who have a dad or brother or uncle or cousin who spent time in the big leagues.But at the Andre Dawson Classic, currently taking place...

Video

Play Ball visits New Orleans

MLB's Play Ball initiative visits New Orleans, where youth from around Louisiana receives instruction from leaders like Jennie Finch

Play Ball educates, inspires at New Orleans clinic

NEW ORLEANS -- Nothing, not a light morning fog or chilly temperatures, was going to dampen the enthusiasm of a group of about 350 girls and boys who gathered Saturday to learn some baseball skills and celebrate National Girls and Women in Sports Day at the MLB Youth Academy in...

Video

Women's baseball-softball clinic

MLB and Jennie Finch honors Girls and Women in Sports Day by holding MLB's first female only baseball-softball clinic in New Orleans

Youth Academy standouts reveal college picks

NEW ORLEANS -- A graduation day of sorts arrived Saturday for five student-athlete products of the MLB Youth Academy of New Orleans.Shortstop Will Spear and pitcher/first baseman Mike Mims of New Orleans-St. Augustine and Chalmette, La., right-hander Antoine Harris announced their college choices in front of a gathering of family,...

Kid reporter gets Minute Maid Park experience

HOUSTON -- Thirteen-year-old Chevy Play Ball reporter Jayla Montgomery hopes to be a television reporter someday, and, given how comfortable she is in front of a camera, it's a safe bet she has a future in this business.Montgomery, a four-year member of the New Orleans Youth Academy who plays softball...

Video

Montgomery interviews Millar

On Intentional Talk, Chevy Play Ball Reporter Jayla Montgomery discusses her plans for the summer while interviewing Kevin Millar

MLB sees continued increase in diversity

We should remember Jackie Robinson not just for his starring role in the integration of American professional sports but for all that came after: the outspokenness against racism and injustice that lasted long after he notched his last hit for the Brooklyn Dodgers. In writing hundreds of op-ed pieces in...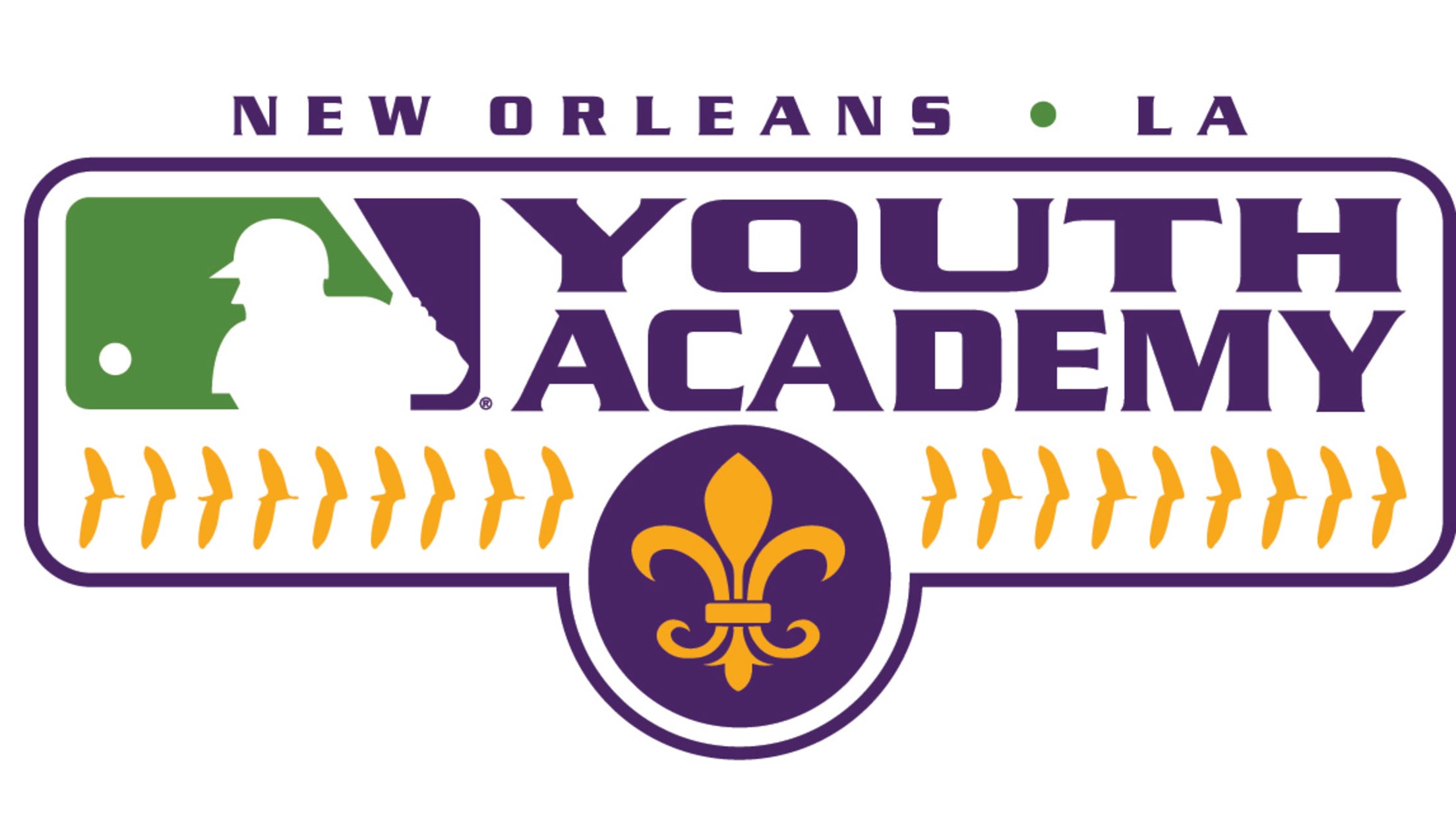 Contact
Eddie Anthony Davis III
New Orleans Youth Academy
6403 Press Dr.
New Orleans, La. 70126
Phone: 504-282-0443
Useful links
Follow
Events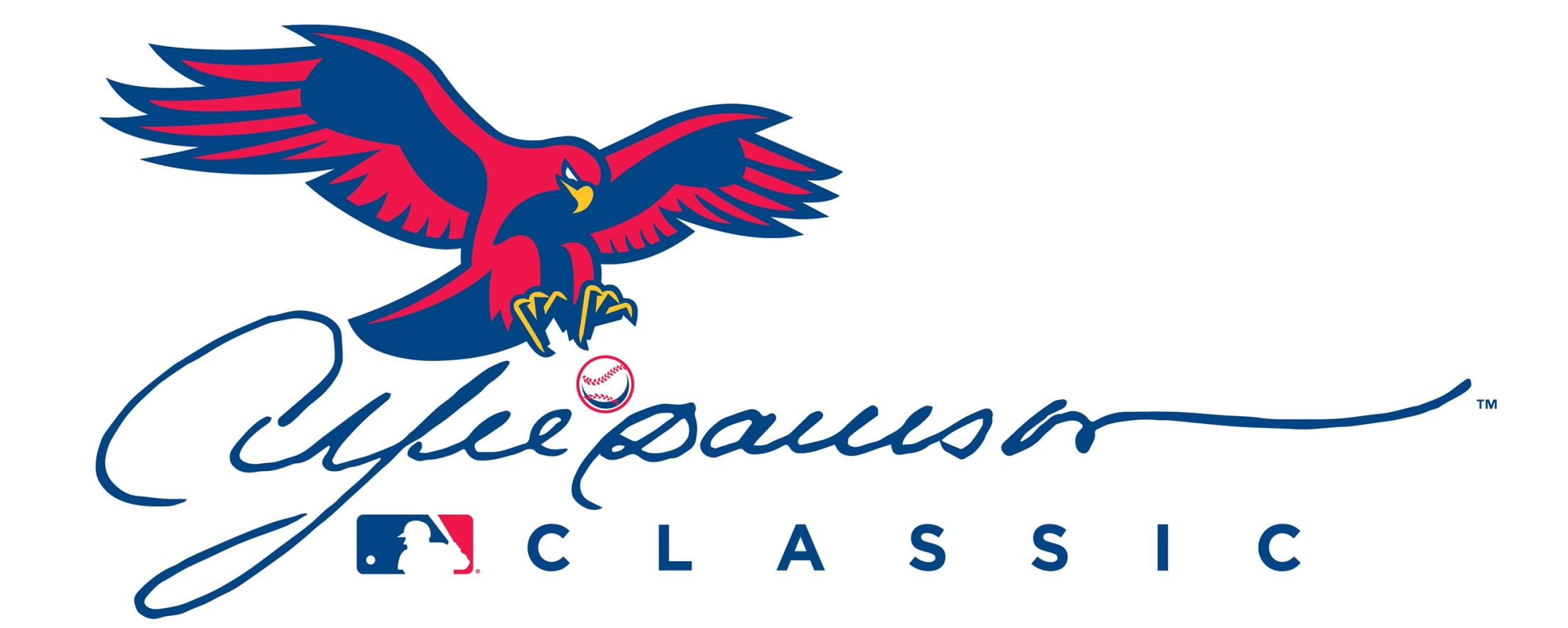 Social