Sarasota Orchestra Outdoor Pops: Women Rock
May 11-12, 2019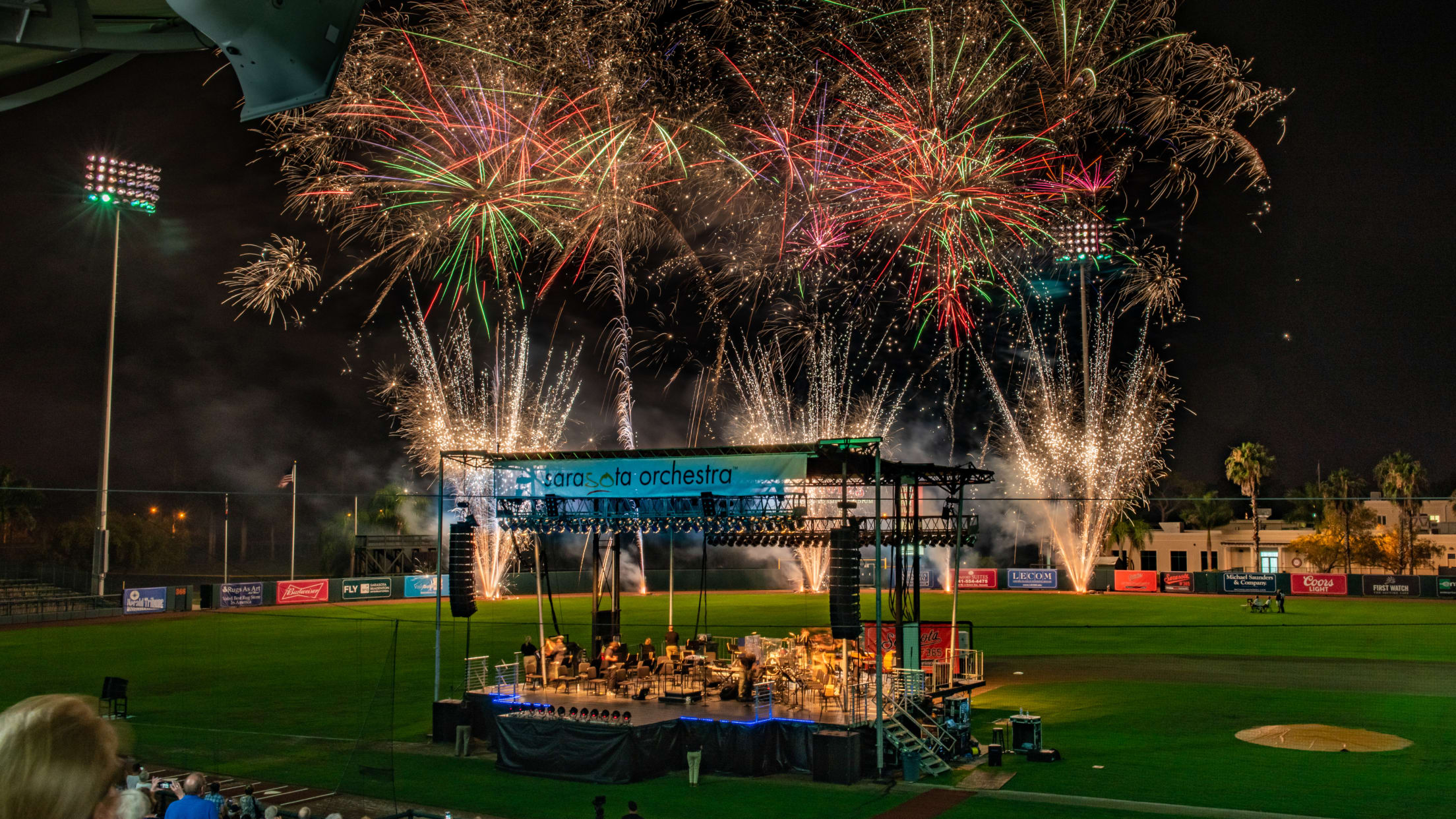 Record-Setting Crowd Enjoys Sarasota Orchestra Outdoor Pops at Ed Smith Stadium
The sixth annual Sarasota Orchestra Outdoor Pops concert at Ed Smith Stadium attracted a record-setting crowd of over 6,000 raving fans May 11-12, 2019. A perennial sell-out, the family-friendly Outdoor Pops concert is part of the Orioles' "Arts in the Ballpark" series.
Under the baton of guest conductor William Waldrop, the musicians of Sarasota Orchestra played a wide range of audience favorites that covered the bases with energetic music to please everyone's palate with songs recorded by Carole King, Holly Knight, Tina Turner, Janis Joplin, Aretha Franklin, Pat Benatar, Minnie Riperton, and Heart.
"Women Rock" honored the female singers and songwriters who broke barriers in the pop and rock 'n' roll genres. Grammy-nominated singer-songwriter Cassidy Catanzaro, The Voice contestant Katrina Rose, and Broadway and jazz vocalist Shayna Steele presented a rocking program of songs such as "I Feel The Earth Move," "What's Love Got To Do With It," "I Love Rock 'n' Roll," and many more.
The second half of the concert was in full swing as the soloists captured the audience with sultry ballads and upbeat favorites with Sarasota Orchestra. The Orchestra also brought the funk in a show-stopping performance of "Pick Up the Pieces," following a singalong led by the Orioles' mascot and Sarasota Orchestra staff member Siobhan Rodriguez.
The musical program concluded with an encore performance of Tina Turner's "Proud Mary," followed by a dazzling fireworks display.
Plans are already underway for the Sarasota Orchestra's 2020 Outdoor Pops concert next May at Ed Smith Stadium.