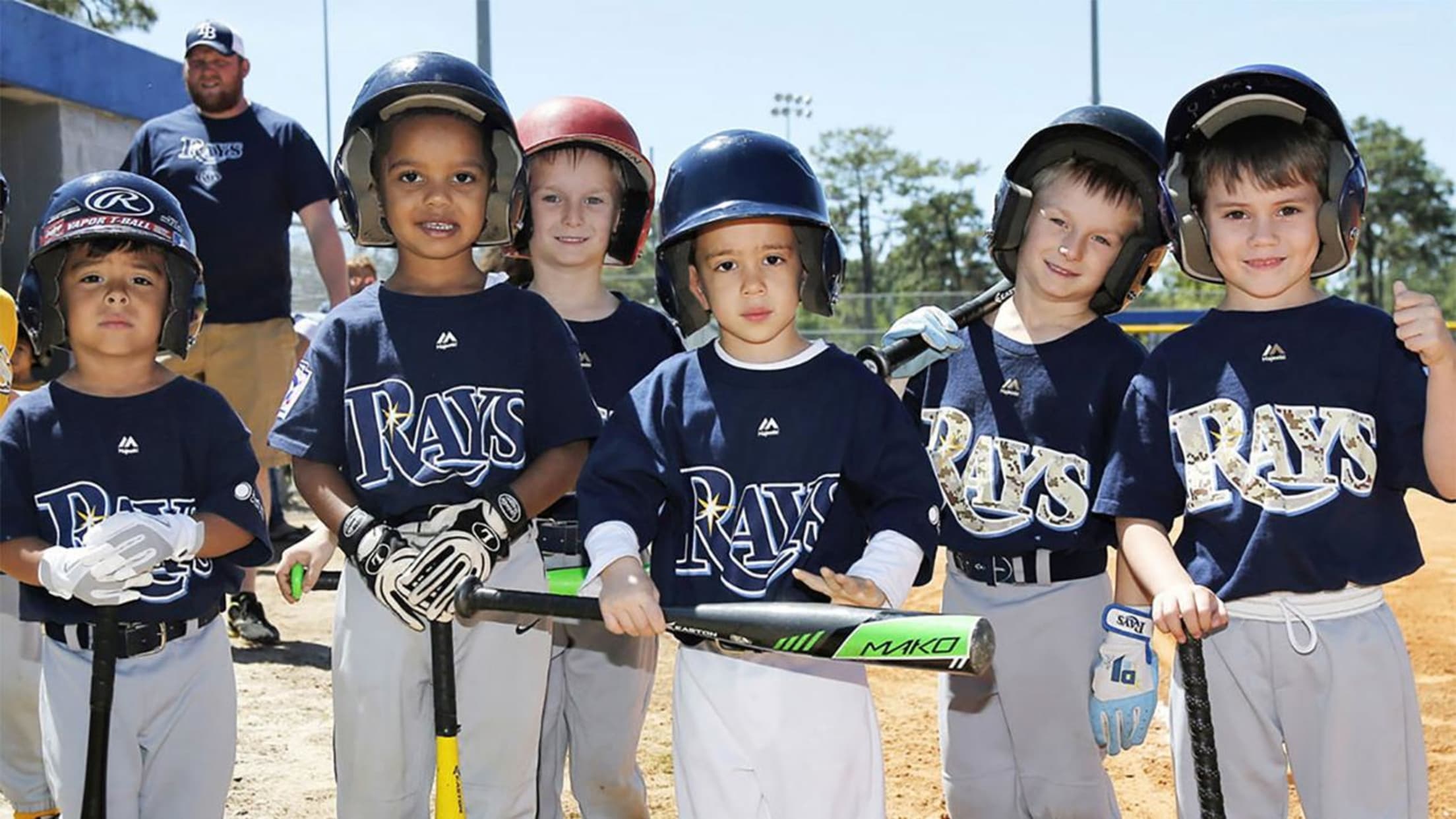 Rays Play Ball Kids Sunday
Rays PLAY BALL is the umbrella for all of the Tampa Bay Rays youth baseball and softball programs. Our objective is to celebrate and grow youth baseball and softball in Tampa Bay by using sports as a vehicle to provide significant education and health resources while simultaneously building a generational fan base of Rays fans, through a focused program encouraging play.
Rays Play Ball Kids Sunday is an initiative that welcomes local youth league teams to Tropicana Field for a day of fun. The experience includes tickets and an interview with a Fox Sports Sun reporter. For more information on how to get your team involved, please email PlayBall@raysbaseball.com.