The Official App of Tropicana Field
Ballpark App - Mobile Tickets
Log in to the Ballpark app
Your purchased/forwarded tickets for today's game will appear in the Home tab. Tickets for future games will appear in the Tickets tab.
Tap the Tickets tab to view your tickets. If you do not see your tickets, drag down the page to refresh the screen for tickets to appear.
Choose your game tile and click 'Open' to see the ticket barcodes for that game. Swipe across the screen to view all purchased/forwarded ticket barcodes.
iOS users have the option to add your tickets to Apple Wallet by selecting 'Add to Wallet' on the barcodes page.
Scan the barcodes or use your Apple Wallet at the entry gate at Tropicana Field. Screenshots will not be accepted.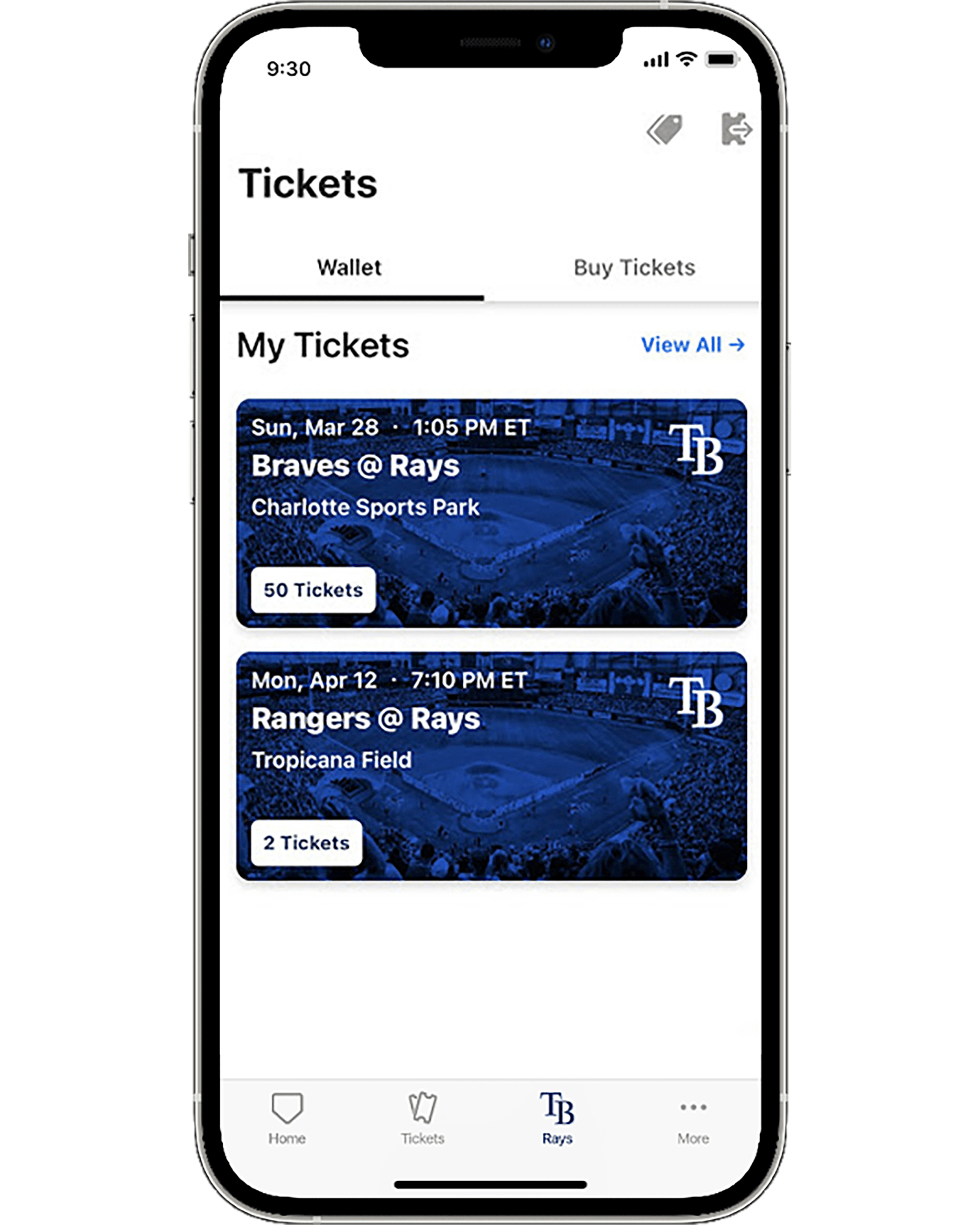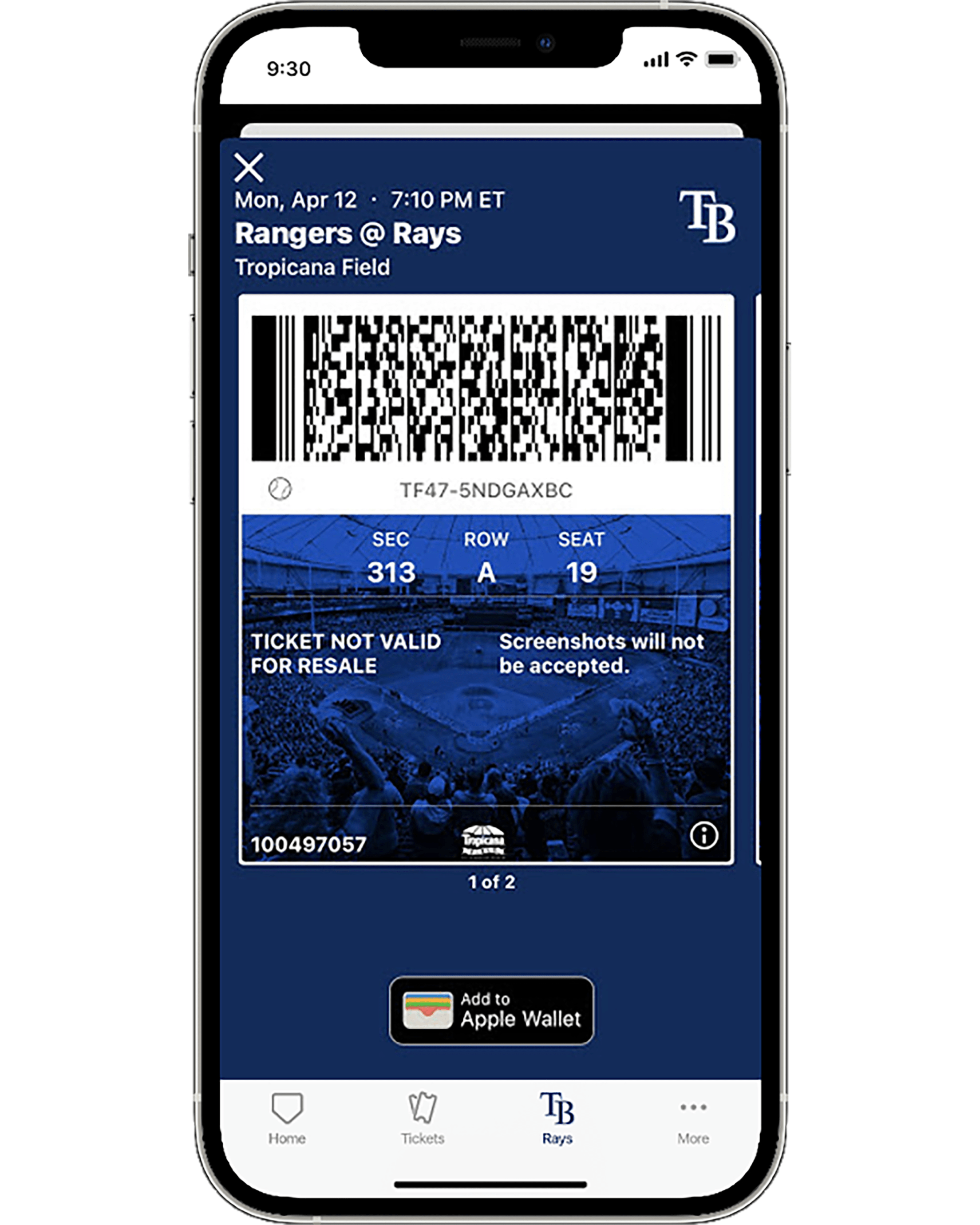 Ticket Forwarding
To forward tickets to family and friends, select the game tile of choice in the Tickets tab and use the blue button at the bottom of the screen to Forward Tickets. To see our step-by-step ticket forwarding guide, click here.